Here you get the best choice for Action Movie on Netflix must read this blog for your next favorite action movie. We discussed here some Best Action movies on Netflix which can match your need maybe these movies blow your mind.
 Top Action Movies on Netflix 
As we know the Netflix is a mine of Entertainment means if you want some fresh and fantastic content so choose Netflix because here you get many choices Whether it is a series or Action Movies, New has the number one per day in the world today.
1. Shaft
it is an American Action comedy movie release on 14 June 2019 In theatres and the same month 28th June in the same year. it releases on Netflix which is a good thing for Netflix fans, Action Movies Directed by Tim Story and written by Kenya Barris.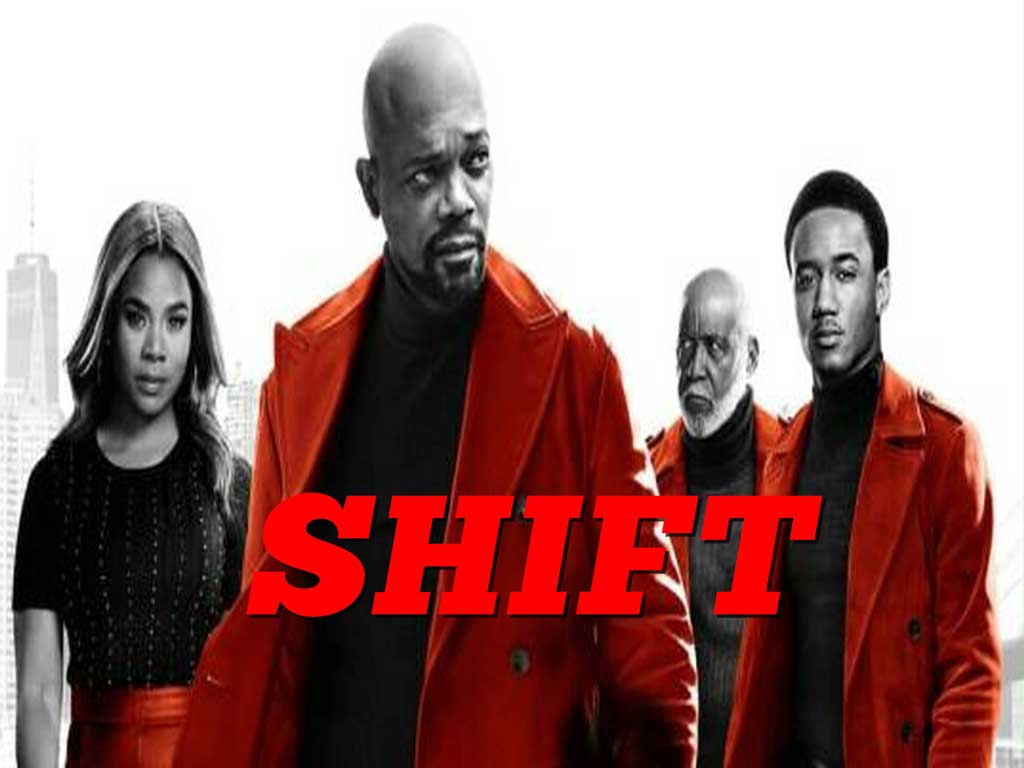 Here you get a Triple dose of Action but how?
Yeah because you find here the drama of three-generation son father and grandfather.
Son means the son of Samuel L Jackson who needs not any introduction cause the shaft movie is incomplete without him this thinks maybe you know if you watch the other previous part of the shaft or if you don't so it's ok because the team of Shaft is done wonderful work means you can enjoy any part of them if you do not watch it previously.
I add this movie as the best Action Movies in this list because it is best, yes It is best as an action movie and you realize it when you watch it on Netflix it also gives you a dose of comedy so if you want some spicy to watch then you can choose that movie.
Storyline 
This is a sequel of Shaft movie I will give you the information about that so the shaft is an American Action comedy movie first part of shaft release in 1971 in which played shaft's role played by Richard Roundtree as John Shaft after that he has done other movie for shaft you can watch, after that, we can see the Samuel Jackson as John Shaft's son in the part which release on 2000 where Samuel Jackson played as John Shaft II so after that movie This 2019 Shaft movie is the sequel for that movie where you can see the junior shaft means the son of John Shaft II as JJ shaft III played by Jessie Usher.
List Sequel 
Shaft(1971)
Shaft'sBig Score! (1972)
Shaftin Africa (1973)
Shaft(2000)
Shaft(2019)
This Story about mainly a father John shaft II who is the son of Shaft and son JJ Shaft III in this movie John shaft II's son shows in the movie who don't want to take any help from his father but in the last, He just needs the help of his father in connection with a murder case of his best friend which he investigated because he is also a detective like John, so movie based on this murder mystery solution and whole movie scroll around that which contain many actions and comedy scenes and makes the movie a great movie you can enjoy the chemistry between John shaft and his son which is done good, notice what I said above that you get here the action dose of three generations so the later John shaft's father also enter in the movie and this scene is a good and twistable, exited scene for the audience because here a father becomes a son.
So this Action Movies has good content so you can entertain by it and enjoy their hard and cool investigation.
Characters 
Samuel Jackson as John Shaft II who is very bold and passionate about his work as a detective he is the son of John Shaft.
Richard Roundtree as the father of John Shaft II "Samuel Jackson"
Jessie Usher as Son of John Shaft II or Grandson of John Shaft 
These the main three characters In the movie and many more who entertain you. 
So now you are excited or not for Shaft if you miss it you miss a superb movie. 
Read Also:- The Best Movies on Netflix
2. Triple Frontier
This is an American Action thriller Adventure movie it brings you to the action world directed by J.C Chandor and Written By Mark Bowl it will become one of the favorite Action Movies, a movie released on 3rd March in New York US, and on the 13th of March on Netflix.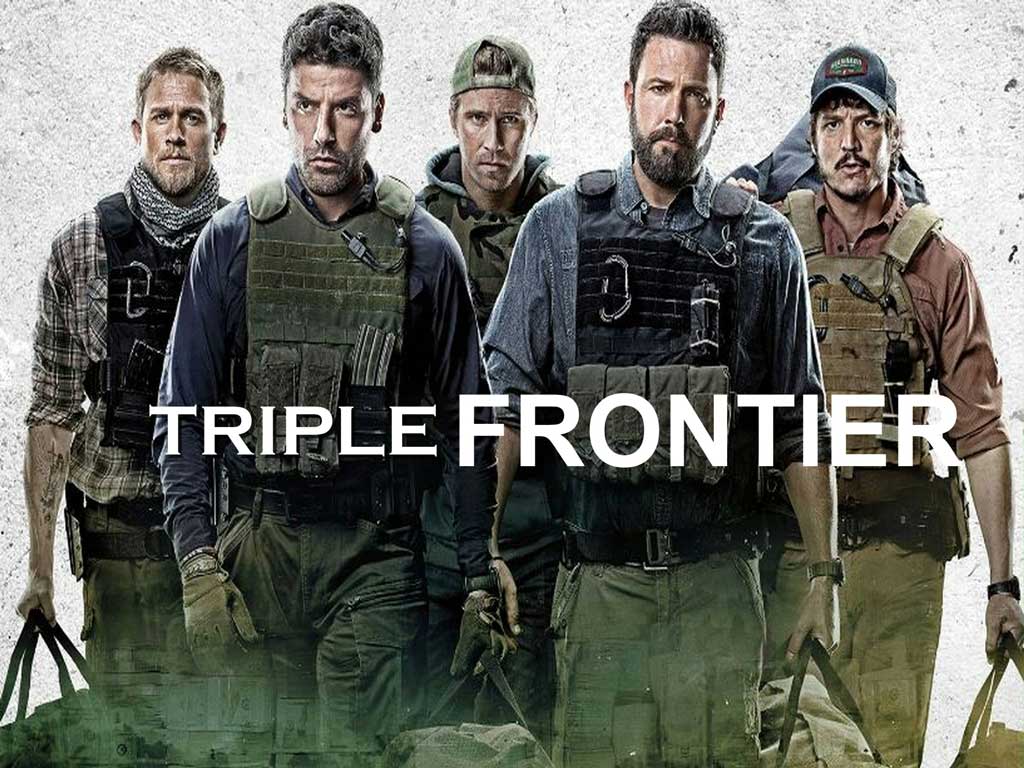 "This is the best choice for you if you are an action movie lover and search a super Action movie with a unique content then you have a best movie Triple Frontier and I think this is one of the best as Action Movies this shows a hard and best work of J.C Chandor and all actors give their best in it"
If you see the poster of the movie what is raised in your mind? 
I think you think that is a Military Misson but unfortunately, this is not what you think and this thing makes it different and unique because this is not a mission it is a Robbery, and they all thief and now some more question jumping in your mind about the robbery.
So let's break your suspense but not completely, why do we spoil the fun of watching a movie? Leave it to Entertainment for an audience who wants to watch it.
Storyline
This movie about Five ex-soldiers "William, Tom, Santiago, Francisco, Gabriel" who want to do a robbery mission, well the idea of robbery is generated in Santiago's mind who is played by Oscar Isaac and together with his old military friends, he wants to execute this robbery and how they have done it successfully or not, we will see in the movie.
Where the Idea of robbery comes into Oscar's mind?
Here you find an interesting character Lauria who is a bed in the movie because he is the most powerful drug lord of Columbia and Oscar as a retired military officer he gives advisory to that forest police, who want to hunt down that drug lord Lorea and he saves his money in his house but no one knows his house location then but Oscar studying that case and find the location of Laurea's house which is somewhere in the Columbia's forest same time Oscar think about his lots of money and that the time when he robbery thought comes in his mind He would think that if he gets all this money, it will be good for him and he thought why not that money he grabs for him and his friend benefits then he discussed that plan with his old military friends, so the movie basically about their robbery mission from a drug lord house in the Columbian forest which is a very risky task for them which is not easy for them but they are tough soldiers and give their full power for this robbery.
Characters
The actor who plays this movie character does not need any introduction because you know very well them but still, you have to tell.
When we talk about the actors of this movie then no doubt they all are awesome in their characters.
Oscar Isaac is Santiago as Santigno Pop Garcia who is a retired Military soldier and now he gives his advisory to the Columbian forest police who want to catch a powerful drug lord.
Ben Affleck as Tom, is the friend of Oscar who is also a retired military soldier
Charlie Hunnam as William who is a Retired caption of the military
Padro Pascal as Francisco a former pilot.
They all are good friends and honest military soldiers at their time of service now they are retired but cannot fulfill all needs of their family so cause of that thing or other things they agree with Oscar for the robbery mission.
Rey Gallegos as Gabriel Martin Lorea we can say him a bad boy of the movie but interesting you enjoy his character. And more another actor here in this movie for entertaining you.
This movie has everything outstanding from its fighting scenes to emotional scenes and the main thing that you cannot predict what will be next thing means it is a movie that fulfills your Action Movies need.
Read Also:- Top Ten Comedy Movies on Netflix Must Watch
3. Old Guard
This is one of the best movies in nowadays for the action movie lover it fills up you with Adventure directed by Gina Prince Blythewood who try to reflect some social message through this Action Movies.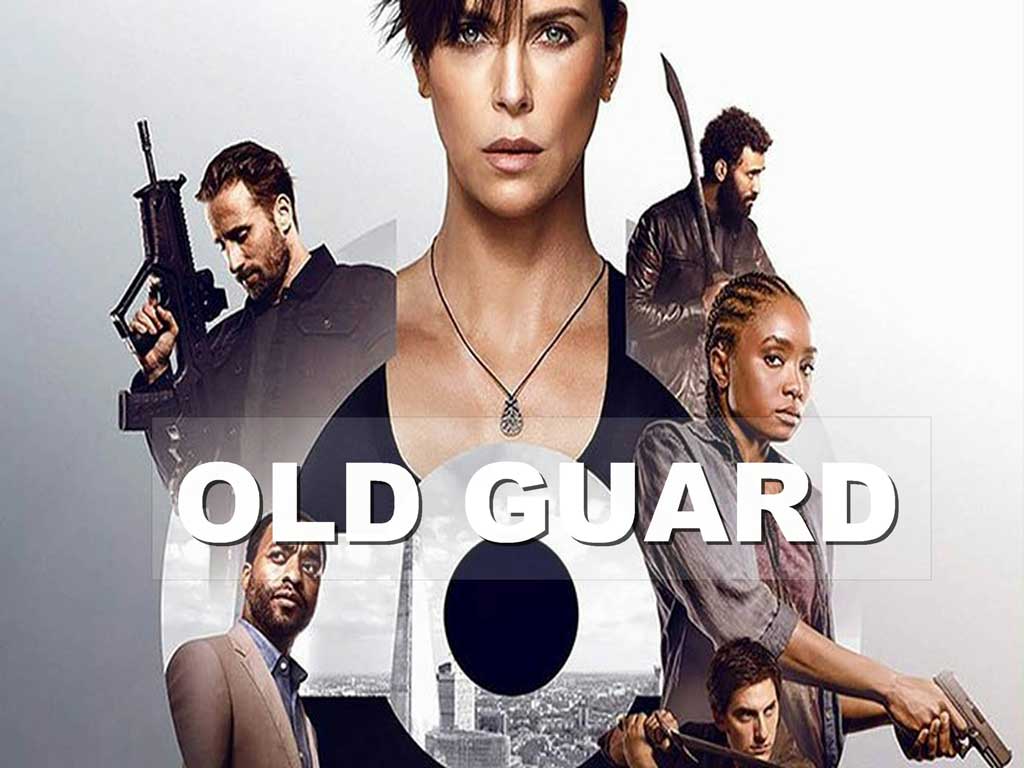 The movie is about the immortal Warriors who fight for the world's safety from Negative Energies.
Storyline
The story about some warriors who fight for a safe humanity special thing is that they were immortal who will never die because of this point movie will be excited about the audience and it interesting to see when the Warriors lose their immortality.
The immortal warrior's team lead by "Andy" role play by Charlize Theron who is fabulous in her role and stand on the need of the Director and audience, she is the most experienced in that type of Warrior among them.
She is the leader of a group of Immortal warrior Blythewood's choose here female characters Charlize for lead role instead of Man as a warrior because she thinks that woman also a brave and bold soldier who can fight for our nation and world because in maximum movies Male character choose as the soldier and for the superhero which is not in this movie she tries to something unique in this movie which can be an inspiration for millions of women,
Here you can see other warriors with Charlize Theron, KiKi Layne, Matthias Schoenaerts, Marwan Kenzari, Luca Marinelli.
This movie is full of Adventure, Twist, and yes of course high Dose of action.
Characters 
When we talk about the characters then the all actor doing their best in their character weather we talk about Andy, You experienced a unique journey with Andy (Charlize Theron) who give her best by playing the lead. She did her best with the other + five brave warriors, KiKi Layne, Matthias Schoenaerts, Marwan Kenzari, Luca Marinelli.
Kiki Layne best performer as a newcomer in their movie and you can enjoy two female character warrior chemistry, One more interesting thing you can see in this movie is cool and romantic chemistry between two male warriors who is, Matthias Schoenaerts and Marwan Kenzari they play another level thing in the movie which is about same-sex attraction which can be said a very weird moment for the audience which they don't except an adventures movie but it seems to be good to see to watch their chemistry in movie yeah it's not bad but cool. But both Matthias Schoenaerts and Marwan Kenzari play best in their character So there are a few things about The old guard, Now you can understand and enjoy it completely by watching this movie believe this is a highly recommended movie you lost yourself in the immortal warrior's world during watching it.
Read Also:- Movies with Important Places to Visit in India
4. Close
It is an action thriller movie directed by Vicky Jewson it is based on a real story of Jacquie Davis movie reflects her real-life incident she is one of the top female bodyguards in the world now you can imagine how this movie will be super excited for you.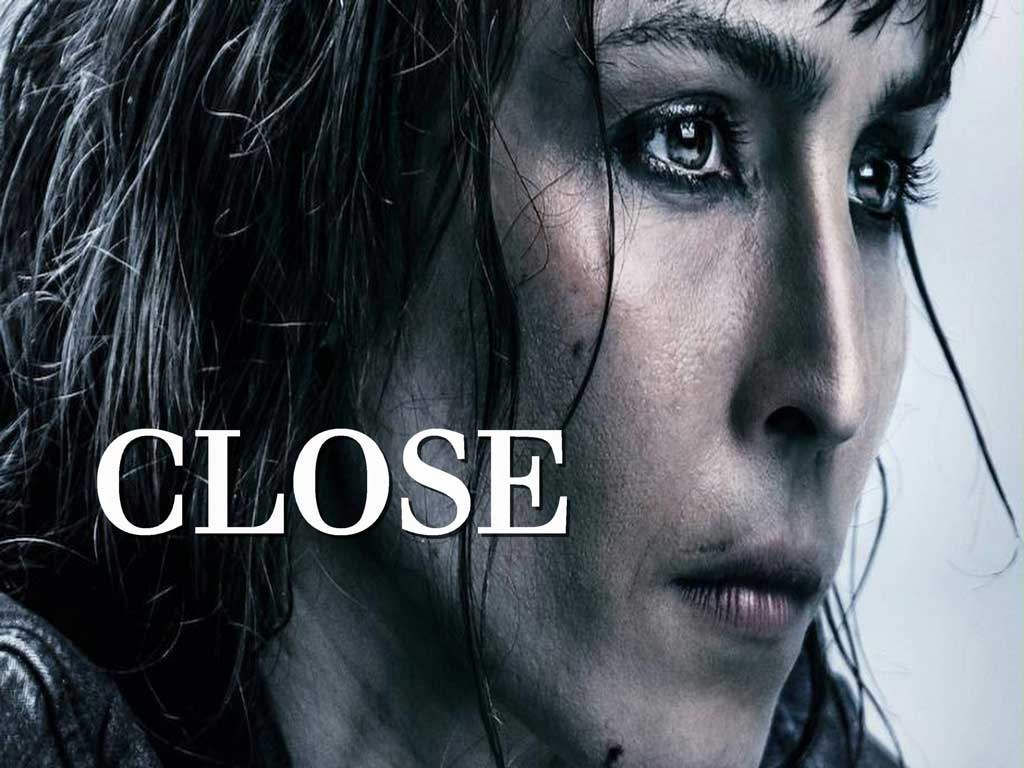 Enjoy the action and fight of Noomi Rapace as Sam Carlson who is always brilliant in her character the same as she is in every movie and she is best also in this Action Movies may no one can better this role than her it shuts her.
Storyline 
The story about a lady bodyguard Sam Carlson who is a rough and tough woman and it's a requirement as a bodyguard, movie starts with a high dose of Action where you can enjoy the fight scenes of Sam Carlson "NoomiRapace". mainly the story revolves around her "lady bodyguard" and Zoe Tanner.
Sam's duty is to protect Zoe because she is the girl whose father has died and all the wealth is in that girl's name and she needs protection because she doesn't know about any use of that money Because of which danger is hovering over Zoe And the twist in the movie comes when Zoe becomes Kidnap and that's the moment where movie turn on its real phase and action start, it will interesting to see that how that Bodyguard "Sam" protect Zoe from Kidnappers.
Characters 
Noomi Rapace as Sam Carlson, that character based on Jacquie Davis a one of the top lady bodyguard in the world, she is fit In her character and know about the things and react on the situation how a normal human react on a wired situation which is a nice concept because like other warriors and fighter she is not perfect means director of that movie are showing a real face of a bodyguard present her tough side with the emotional side.
Zoe Tanner played by Sophie Nélisse is the daughter of a rich man but unfortunately, his father died and she becomes the owner of that property that's why she needs protection because she is an innocent young girl and does not know what should do with that huge amount of money.
So basically all stories about her kidnapping and how Sam's "lady bodyguard" protect and rescue her from that prison of kidnappers.
5. 6 Underground
This is An American thriller movie it completes your action movie desires because it is full of action directed by Michael Bay and written by Paul Wernick and Rhett Reese."six people from the corners of the world who have died in the eyes of the world for only to finish some negativity evil energies" you get the upper level of craziness and action At the starting of the movie which is awesome and you definitely can enjoy it mean it is highly recommended for those people who are interesting in the fight but I suggest it to adults because various types of adult joke you can listen To the movie which gives it a dose of comedy also to adults.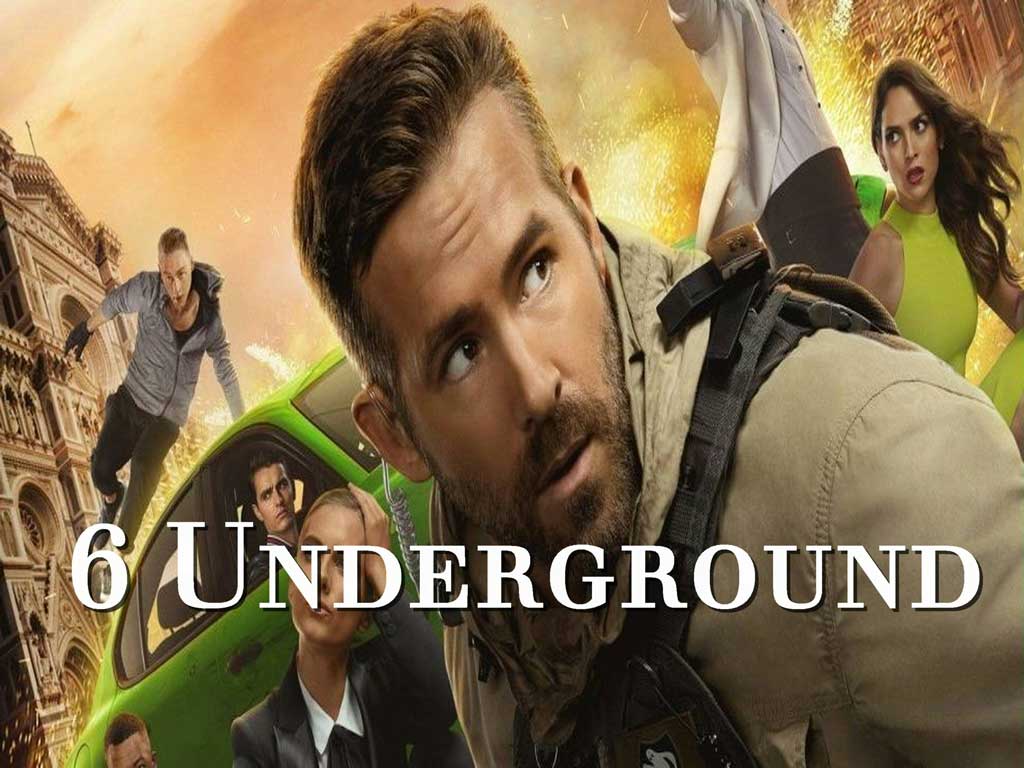 Storyline 
The story about some tough people who want to kill some bad people. 
The story about the eclectic billionaire (Ryan Reynolds) who underground himself by making a drama of his death and not only Ryan other than him five more In his group who also underground with him these people were dead in the eye of the world but not actually and they attempt their tasks without any identification they just want to kill some bad people and kill them as a ghost because they are dying in the eye of world which is interesting to watch that how they Six individuals kill them without any identification and fear.
They all are best in their way as they are and want to finish the game of some bed people.
Characters
As we know here underground people is six who play the main role in the movie and the whole movie based on them all Mainly six characters The story begins with a man named Ryan who declared dead in a plane crash but fortunately, he didn't he is the main character in this movie and there are 5 more people in this who also died but not in actual All these people take advantage of this thing and carry out a difficult task as ghosts.
You can identify them with numbers such as 
Number six played by Dave Franco
Five by Adria Arjona
Four by Ben Hardy 
Manuel Garcia-Rulfo as three
 Mélanie Laurent as Two Ryan Reynolds as one leader of the team only knows about all members, he is a very smart man, he is a hacker and a very rich man.
Corey Hawkins is number seven who is a soldier in the movie, instead of number six because he has died earlier in the movie in a car accident.
One interesting thing with them that they don't know their name in the movie only called by their code name which is their numbers.
That character makes this movie superb.
This movie gives a message that doesn't give up in the fight against the negativity with your defaults and lacks, inside this film characters make their deficiency their weapon and attack the enemies.
6. Rim of The World
This is a Science Fiction Adventure movie directed by McG "Joseph McGinty and Nichol" release on 24 May 2019 on Netflix. It movie about some teens so it is a good choice for you if you're a teen and want to see some adventures then this is a perfect movie for you and you can watch It with anyone either you are an adult or a child no matters because this is a unique movie.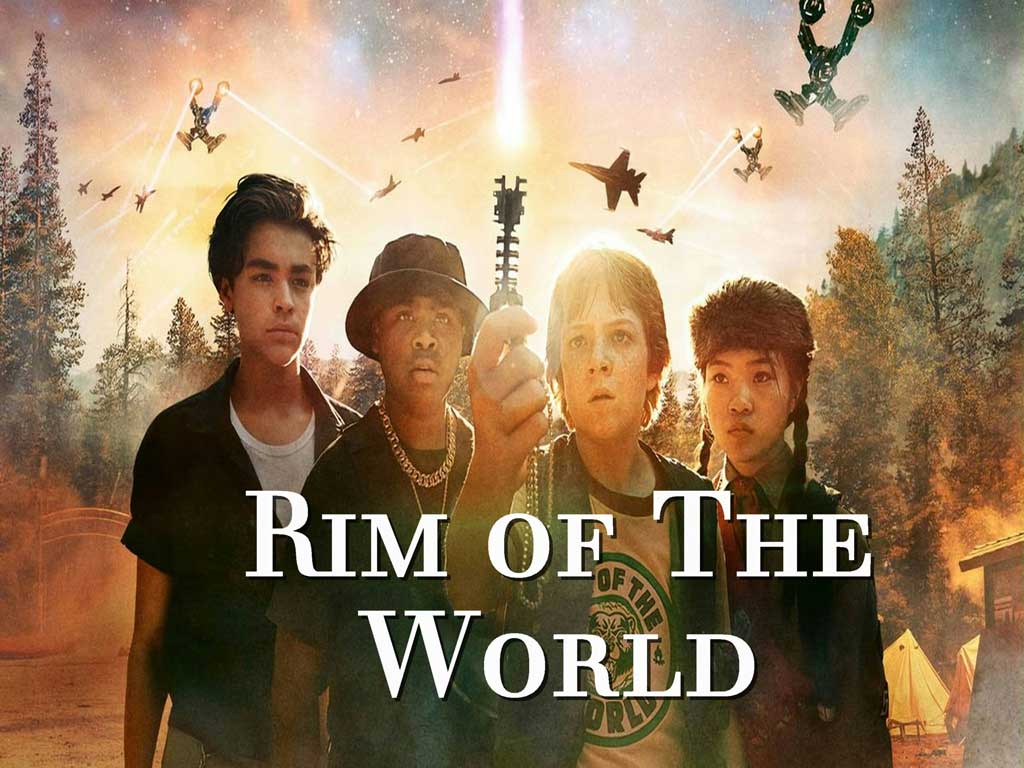 Storyline
What if in your camping time an unpredictable or unacceptable thing happens so what will you do if you are an unfit teen some of this type of situation happen with the teens in this movie during their camping time.
"Rim of the World" denotes the name of the camp for children in the movie,
The story starts with four teens Alex, Zhenzhen, Gabrial, and Dariush s who enjoys their camping time but same time they face a problem but these kids also naughty who face this problem and solve it there own way and that is interesting to see how they kids fight to this unpredictable incidence and safe the world.
The movie starts with a spaceship where you can see a major caller "lincoln" who discussed some things with her senior staff but something happens wrong at the same time when she talking then the movie turns to earth and start to introduce the kids to the audience where Alex is the kid who only enjoys his computer world and a very intelligent kid and her mother want to send him to camping she told him to go out and see the beautiful world and finally convenience him to go, then movie present the Dariush a cool and funny kid, then turn off a cute girl Zhenzhen who is also cool but unfortunately she runs away from her house because her dad does not love her he wants a son, and enjoy herself, and the last one boy Gabrial entered in the movie during camping who is such a handsome dude with a secret which you can see in the movie, but here when they four kids enjoy their camping that time they face an incident and they found no one in camp only they four left in the camp and their phone also switched off then they feel some abnormal sounds and see the fighter jet after that.
What they see can you guess?
They see the Aliens yeah that time the Aliens attack on the earth and the innocent but naughty kids get caught in this dangerous area where they are not safe but these kids face this and safe themselves by the Alien and finally they safe their own and the whole world from this but how? To answer this question you have to watch Action Movies.
This movie highly recommended for the children who like adventures movie, if you are searching for the faults in this movie so it can get by you but it is just the imagination of the Director and producer which is good for a movie purpose and you can enjoy it no need to think about watching it you can Watch it without any doubt with anyone.
Characters 
Jack Gore as Alex who performs it very well "an intelligent boy because he uses his intelligence much time during that incident in the movie"
Miya Cech as Zhenzhen in the movie is the sad girl from her family because her father wants a son, not a girl that's why he didn't love her and she ran away from her home in the movie.
Benjamin Flores Jr. as Dariush is the cool, annoying but funny kid in the movie and sometimes he becomes a reason for the smile of the audience AlessioScalzotto as Gabriel in the movie who has a secret about a crime that is not a crime you can understand it by the movie.
Those kids are the main four characters in the movie and full movie about how they save their lives and the world from the alien attack.
I tell you everything but something left if I Tell everything then how can you enjoy the movie.
7. Psychokinesis
This is a South Korean superhero film written and directed by Yeon Sang-ho who also directed The King of Pigs (2011) and The Fake (2013), and the live-action film Train to Busan (2016), its sequel Peninsula (2020). This is a superhero movie which means it has action doses for you.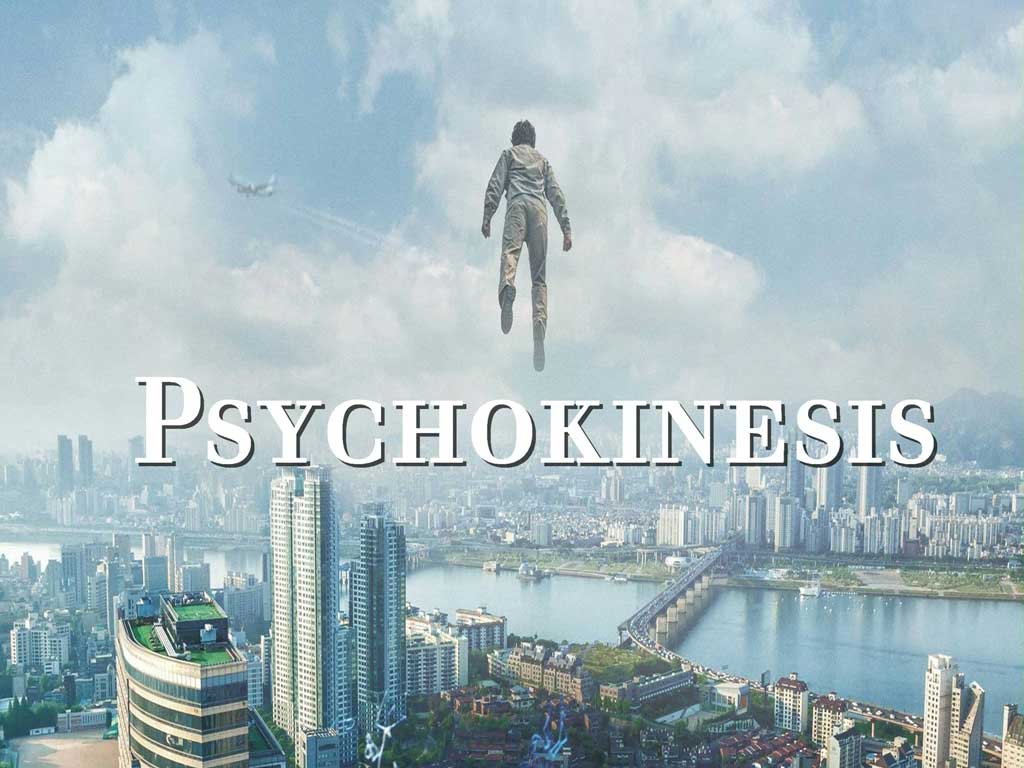 Storyline 
The movie starts with a Young Girl Shin Roo-mi around 20 to 21-year-old who is very sincere and a financial supporter to her family for that she runs a restaurant with her mother at which age she should going to college to study because she has responsibilities for her home but she is happy her way because she is a good cook and her chicken recipe is famous in her area but her life takes turn when a construction company buy that land where her restaurant located and the people of that Chinese company start harassing her for the move from there at the small amount of compensation that situation is a loss for her once during fighting with some thugs who irritate Roomi and during the fight against these thugs she lost her mother, But which way does this movie turn around because there is a twist come in the movie with a Lazy man Shin who get some superpower accidentally when he drinks the water so here you realize he is the superhero who gets the power of physchonisis, but lazy superhero and again you can see a twist in the movie and some question arise in your mind that the movie is where going on and where is Roo-mi? who lost her mother and who is the lazy Man is not anyone he is Roo-mi's father and when Roomi lost her mother then she calls to her father for help and emotional support and the game of superpower start from this point of the movie now everything cannot explain in this article so the basic movie is very nice it contains emotions, action, positive messages, and if we discuss the ending then end of the movie is happy which is a good thing so you can enjoy this movie on Netflix without any doubt.
Characters 
Ryu Seun Yong as shin is the father of Roo-mi who leaves them ten years ago, he is a lazy and irresponsible man by nature Shim Eun-Kyung as Shin Roo-mi is a nice and sincere girl in the movie and run a restaurant with her mother. These two main character in the movie and other characters also good in their character
8. Point Blank
This is an action thriller movie directed by Joe Lynch and produced by Frank Grillo and Joe Carnahan, here you can some emotional drama and action.
Storyline 
The story about Paul Booker in which Paul's Pregnant wife Taryn kidnapped This whole story is about the same thing: How Paul saves his wife from these kidnappers and what he has to do.
This movie starts with Paul and his wife Taryn who love very much each other and Paul takes care of Taryn because she is pregnant but their lives take the worst turn when his wife gets kidnapped on a condition and condition. That if he gets his wife safe, he will have to get a patient out of the hospital and role of patient Abe Guevara which role played by the Frank Grillo who is also the producer of the movie, the best thing In the movie is the Chemistry of Frank and Paul they are outstanding in their role and whole movie scroll around them and the truth is the movie really enjoyable because of their chemistry because movie story is not very cool but they both looks and play great in the movie.
The storyline of the movie is simple and predictable but you can enjoy it as an action movie with two superb characters of Paul and Abe. In the end, what will happen Paul will be able to save his wife or not, you will have to watch the movie for it.
Characters 
Anthony Mackie as Paul booker Frank Grillo as Abe Guevara who is patient and a lead character in the movie Marcia Gay Harden as Lt Regina Lewis a corrupt co.
Teyonah Parris as Taryn paul's pregnant wife All actors good in their character especially Anthony and Frank are awesome.
So you can watch this movie on Netflix
9. El Camino: A Breaking Bad Movie
A Masterpiece Action Movies will not bore you it's my guarantee because this has a beyond level this movie is available in series also which is also really great with its music and concept it is a highly rated movie directed by Vince Gilligan, it's overloaded with the action you can watch it with anyone.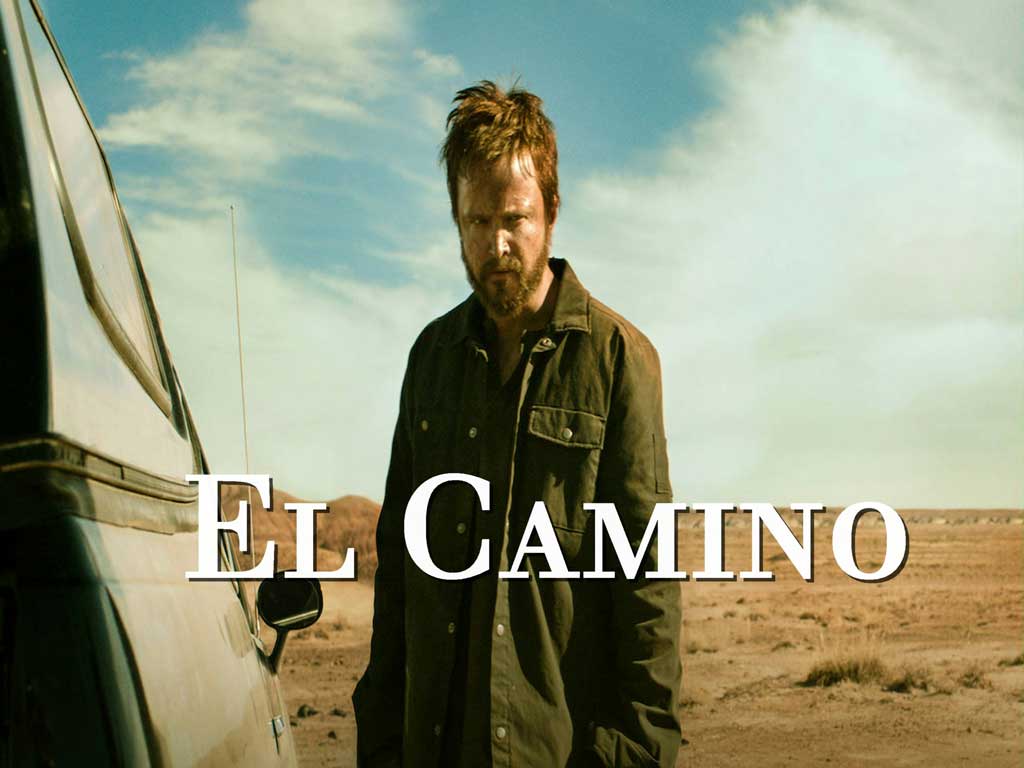 This is the best choice for action lovers you get here many things to watch.
Storyline
The story about a man who is a chemistry teacher and his journey from a teacher to drug mafia which is so interesting and mind-blowing, So the story starts with Walter white who is very smart and intelligent but unfortunately, he is a failure according to his way, by profession he is a chemistry teacher but he didn't like his job he just do it for his family survival and growth otherwise his not interested in chemistry, his life go with a flow but a twist turn Into his life when he found out he has lung cancer and he is on the third stage of the cancer it is a big shock of his life but he accept this truth of life and started think about his family that how they can live without him because the treatments for cancer is very costly for him so how he can manage his treatment expenses and other needs of family so this is the starting of the movie now what will happen which is cannot be predicted by you because you cannot accept that type of thing from a teacher but he is Walter who can do anything because he want to do something different instead of teaching now he think that he is a cancer patient and he is dead in some months or days so Why not do such a job that has a lot of money so that his family is happy, after that he join her brother Who engaged in illegal work of Drug dealing to which he benefits a lot and Walter also engaged himself in it because he needs money and he belong the field of chemistry which help him to work with them and welcomed in underworld, and the story begins here,
The same thing was shown inside the entire Movie that How does Walter face all these things and save himself because of the work that he does, it is illegal but he does it for his family or can be for himself because he is on life's last stage so he wants to do that what feels him good yes its weird for a teacher or a good man, And many times, the steps of human beings go astray like Walter in movie people astray in real life too.
Characters
Bryan Cranston as Walter white he done awesome in his character, he is a telling personality in the movie who is a chemistry teacher by his profession in the movie. Aaron Paul as Jesse Pinkman as a student of Walter white and already engaged in drugs work, Aaron Paul doing his best in the movie perform a worth watching acting.
Anna Gunn as Skyler White, wife of Walter White, is an accountant by profession In the movie And many more character in the movie like Dean Norris as Hank Schrader who is the Agent of D.E.A means he is work for drug dealing, Todd Alquist and many other actors involved in it to entertain you.
In conclusion, note Action Movies is fantastic its series also available and if you miss the series then you miss something best and you get real enjoyment of movie after watching that series otherwise you enjoy can fall because you cannot understand what's going on in the movie.
So search it on Netflix it will not disappoint your need.
10. Bright
This is an action movie here you get the only action directed with great actors, directed by David Ayer who generally directed the crime and real-life-based movie and this is one of the biggest huge budget Action Movies with a simple story.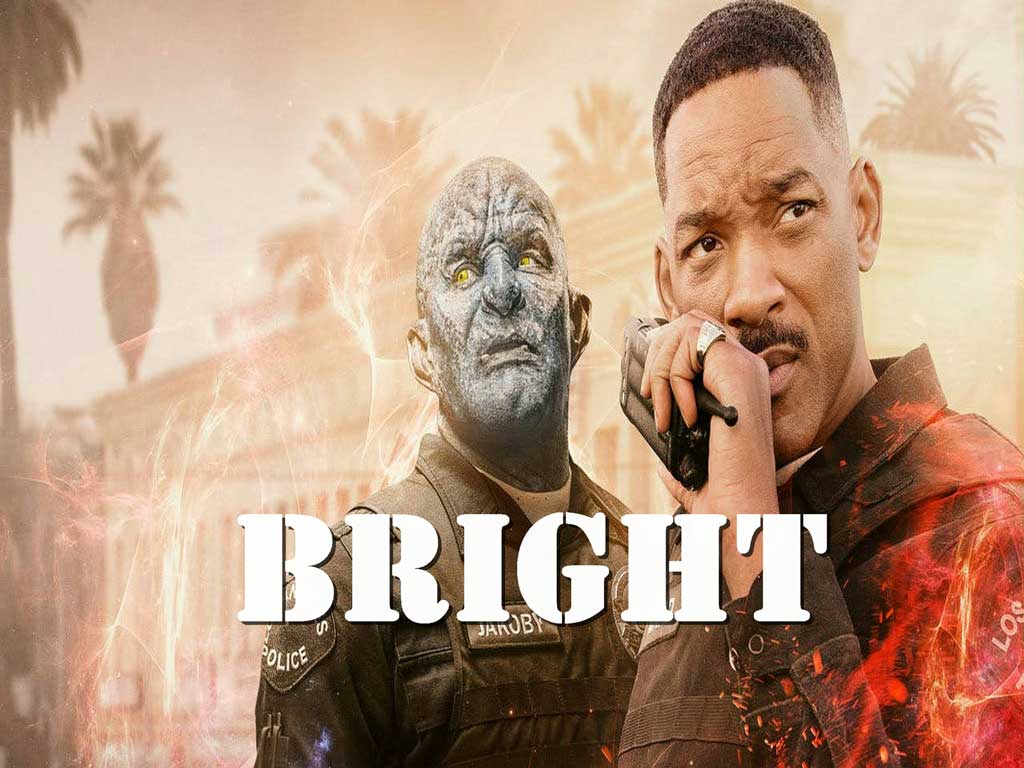 Storyline
Story-based on a simple with unique content as you can see a great actor will smith in it who perform well and other big actors work in it we will discuss later them, the story is interesting but imaginary which based on some Mythical characters and LAPD police officer,
The story about two police officer work as a team Will Smith as Daryl Ward, a human LAPD office and Joel Edgerton as Nick Jakoby, the nation's first orc "a mythical term" police officer and they investigate various things which related to the safety of humans but in the Action Movies, it's about the negative elf " "a mythical character" and positive elf you will understand it perfectly by watching it.
The movie is about safe the world from some negative energies which harmful to the earth,
Characters
If we talk about the characters so all actors are awesome in their character and very well play their role, Will Smith, as Daryl Ward is a police officer in human LAPD office he is fit in his role Joel Edgerton as Nick Jakoby is the first police officer as an orc, he is best in his acting because Nick's role is a simple and high thinker in the movie but he looks a little strange because of which no one likes him so much. Naomi Rapace as Leilah is in the negative role she is the main villain in the Action Movies who wants to role in humanity, and she is best in her character.
Lucy Fry is Tikka's main actress of the movie who is a positive Elf. ÉdgarRamírez as a general officer in the movie who is the senior officer of will Daryl and Nick And other actors who entertain you, but the whole movie scroll around them.
Action Movies is interesting and can say a one-time watch movie, it is good as an action movie so you can choose it if you want to watch something different and exciting.
"Movie we discussed above all is good but it's on you which you choose for entertain yourself maybe some exiting movies I missed in this article because Netflix is an ocean of Entertainment where you can enjoy many different types of Action Movies and series all things available On Netflix"