These Movies on Netflix Sure Entertain you Guys
Comedy Movies Work like a dose for you if you are upset because of some silly reason. Here some best Comedy Movies on Netflix We discussed them today so let's start cam down for a movie.
1.Tall Girl
This is a Comedy Romantic Movie directed by Nzingha Stewart, produced by McG Mary Viola Corey Marsh, and written by Sam Wolfson. this is not only a comedian but yes a nice movie for every person who needs unique content, especially for Teenagers.
This Movie is a good message for those people who do not positively accept their physicality and think that they are not normal while nothing like this because all people are precious in their way. people made by this nature and nature a great builder build always great and unique things. so everyone is special and well as they are.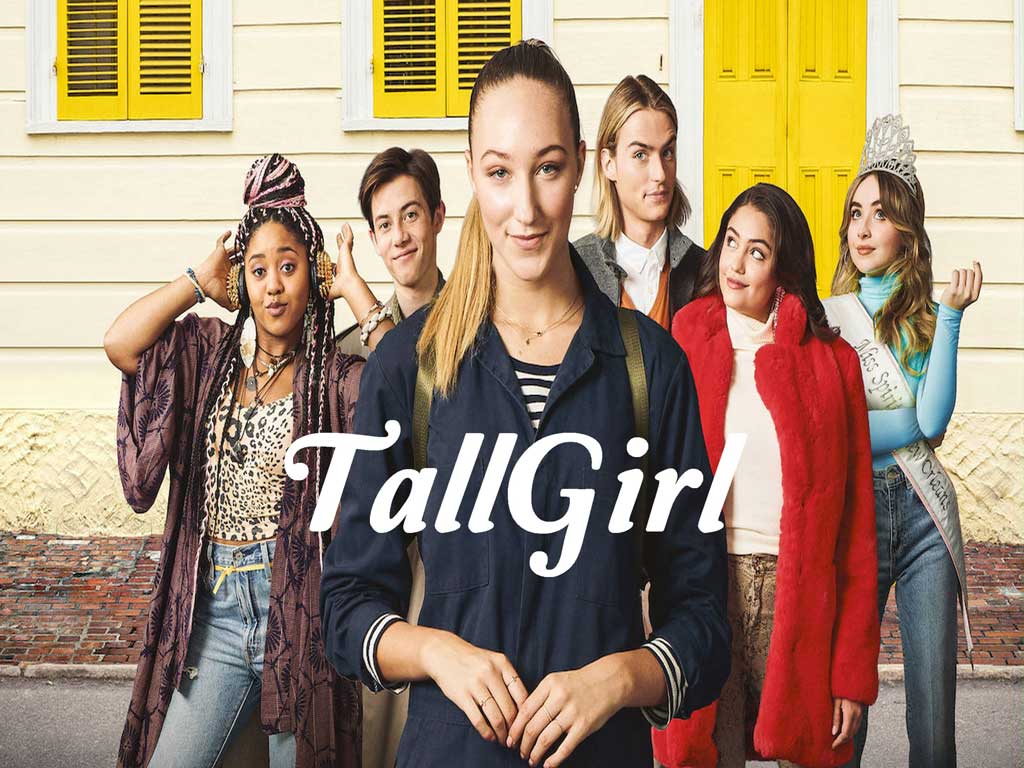 Here in this movie, you will get to see something different and good about a girl and she is not short but tall. Yes, this story about a girl Jodi Kreyman who is very upset and conscious about her height 6 feet 6 inch, she is the tallest in her high school that's why she feels abnormal so the movie about her high tumors, her thinking for herself, and shyness.
Because she has become a joke in her school she is a rumor material in her school because of her giant looks for other fellows but in another way she is cute but not short like others.
She's a crush his boy jack who is always supporting her and propose to date him but Jodi denies always his proposal jack who like Jodi from childhood time and said that no one comes a tall and handsome guy in her life like movies but that time her life take a twist and a handsome and tallboy "StigMohlin" come in there high school as an exchange student from Sweden and Jodi start to like him so the story begins here if you want to know that they will get together or not then you have to watch the movie.
Okay, one more character Farida who is Jodi's best friend in school and always protects, supports her from rumors, and understands her.
Who is the Bad one in this Movie?
KimmyStitcher very irritating girl for Jodi because she always disturbs and pulls her leg and makes her fun all the time.
Remain a story of the movie is interesting and the movie mainly focuses on Jodi, Jodi's friend jack, Stig, and her family, for example, her father always feels her better and motivates her, her sister Harper also gives her energy to boost.
This is movie basically a story based on a tall girl who faces challenges in her high school but lastly, she gets her match and she is able to improve herself with complete confidence which makes the ending Superb.
Characters 
Ava Michelle as "Jodi Kreyman" an underconfident and self-conscious girl about her height.
Luke Eisner is "Stig" a crush of Jodi who is a tall handsome boy who comes as an exchange student for one year.
Griffin Gluck as "Jack" a cool nature boy who love Jodi from his childhood time.
Clara Wilsey as KimmyStitcher a bad girl for Jodi who always makes jokes about her.
These characters make this movie interesting.
This movie may stand on your need so enjoy it.
Read Also:- The Best Movies on Netflix
2. Love Wedding Repeat
This is a Romantic Drama movie written and directed by Dean Craig, this movie about love, romance and reflect the conditions of the wedding.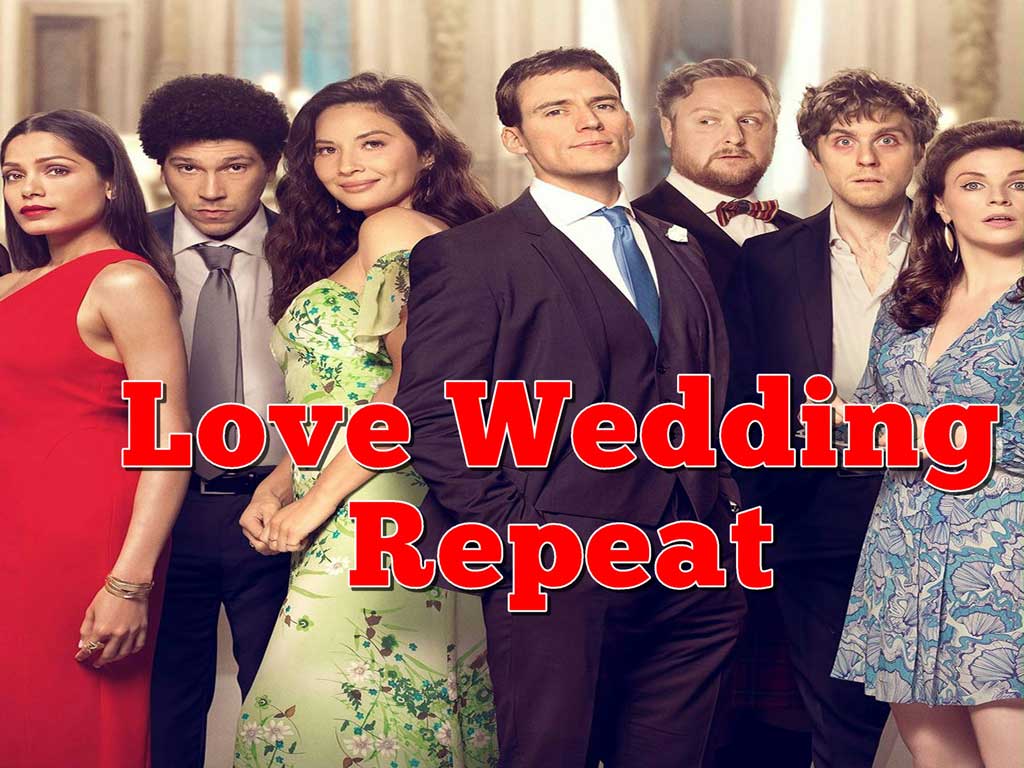 Storyline
Jack, He is the main character of the movie and loves her sister most and full movie revolve around him, and a venue of his sister wedding means the full movie is scroll around the wedding day and Jack manages all things but things and don't want anything wrong to happen her wedding but he faces several things in that function which is not cool for him but cool for audience yeah,
The Story starts with that scene where Jack his crush girl ready to fall in love with each other but the timing jack is not good and then movie jumped to the wedding function of his sister where they meet again and jack becomes happy to see her but a more twist when his ex-girlfriend also there and many more twist you can watch in the movie which makes the movie more interesting.
If you want to fresh your mind and take some break from your depressed and pressure life so you can watch that same movie with awesome characters and laughing does will make your day awesome.
Characters 
Sam Clafin as Jack, Jack is a very well manner and soft heart guy who care about all stand for everyone, And inside the movie, we will see his sister's wedding on which the entire movie is based on:
Oliva Munn as Dina a dream girl for jack in the movie and meet him at his sister's wedding.
Eleanor Tomlinson is Hayley who is the sister of Jack in the movie. Freida Pinto as Amanda is the Ex.girlfriend of Jack in the movie.
Jack Farthing as Mark who is the former boyfriend of the bride (Hayley) in the movie and wants to stop her wedding but jack and Hayley do not want him successful and plan for a drug pill for him but this pill makes a different level of thing which you can't predict and that the time where the movie takes a twist for the better dose to the audience after the interval.
These all characters makes the movie so interesting and meaningful because they play every role honestly very joyfully which is a good thing for a comedian movie. and you must watch this movie for an adorable spark of a smile on your face.
Read Also:-  Movies with Important Places to Visit in India
3. The Perfect Date
This is a Romantic Comedy movie and you must try it to watch if you are a teen if you are interested in dating and obviously if you like to laugh then this movie will bring a smile to your lips.
This movie directed by Chirs Nelson, this is a movie which clears your thought about dreams and reality.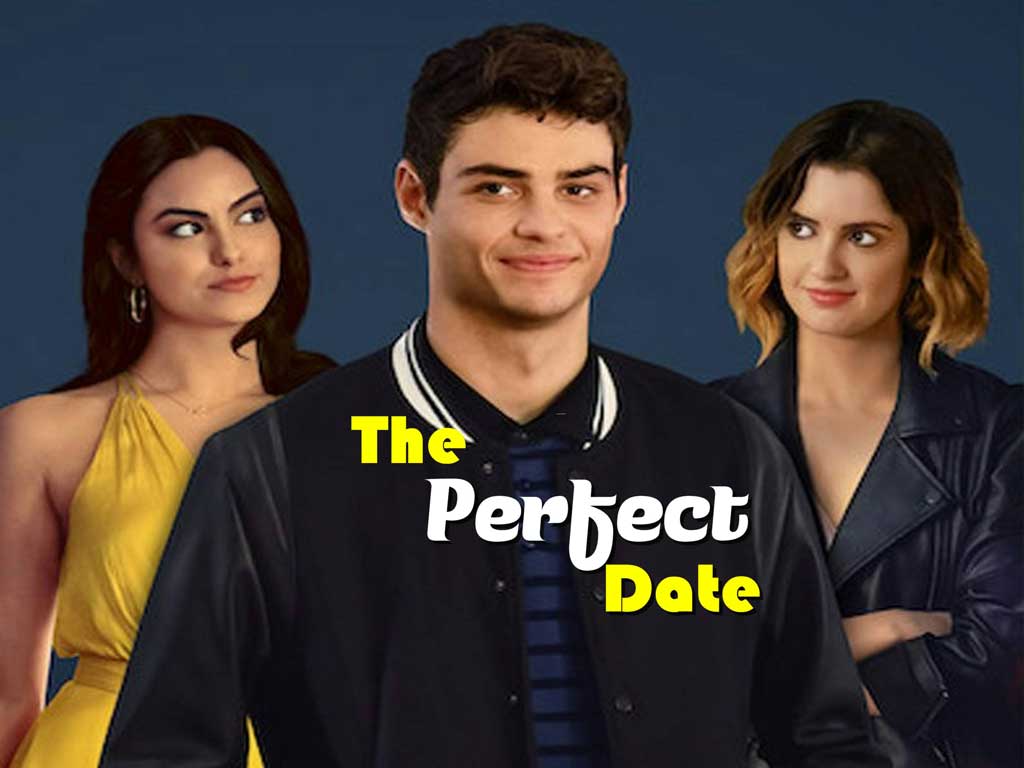 This film basically on a Teen boy "Brooks Rattigan" live with his father who is not very rich but he wants everything big he wants to go to Ivy League school for his study but it is very expensive and he wants to earn money, this thing you can see in the trailer of the movie.
What is he doing for Earning the Money?
Brook Rattigan get and idea to make an application for girls who want a boyfriend for any occasion and that idea he get when he caught an opportunity to go on a date with a rich girl "Celia" for some money and that thing bring a twist in his life and yeah also in the movie and that thing reflects the name of the movie.
Celia also performs a lead role in the movie she is a reserved and girl who does not want to become like other girls.
Maybe now you are excited to see a teen boy who dates many girls for money and it interesting to watch it
Characters
Noah Centineo is Brooks Rattigan who is an ambitious boy in the movie and wants a great lifestyle, about his looks and performance then he did his good and perfect in his role.
Laura Marano as Celia Lieberman she to a rich family she is little different from other girls mean she doesn't want to become a part of ordinary lifestyle like dance she is a bad dancer in the movie you can see in the movie she has a fierce personality. Who wants to live on her conditions .and when we talk about looks then she is a hot and cute girl.
Both Brooks and Celia live in a complicated relationship where they also don't know what they do with each other and lastly this relation end with a weird breakup and. But totally their chemistry is so cute and perfect in the movie which makes the movie great. but they can't understand each other in the last that thing not good in a movie from my point of view but the movie is good and recommended for the watch for your smile you get here romance, comedy, and drama.
Other Than These Characters
OdiseasGeorgiadis as Murph a good friend of Brook in the movie who support him by making the digital app for him but their friendship going down due to Brook's new work he didn't spend the time with Murph which is actually a little confusing for the audience but you can enjoy also this relation of friends.
Camlelinades played by Selby ace is Brook's crush or dream girlfriend in the movie and he got the chance to date her, She is a popular girl and beautiful also that's why Brook likes her.
These characters make this movie awesome and the storyline of the movie also great anybody can watch this movie.
4. Always Be My Maybe
It is interesting to watch this movie if you want a light smile on your face, this is a romantic comedy movie directed by Nahnachka khan and written by y Ali Wong, Randall Park, and Michael Golamco, you can see here the chemistry of American and Asian love birds: childhood friends who met after many years their college time when they date each other and the movie reflects that how they both treat each other and will they be one.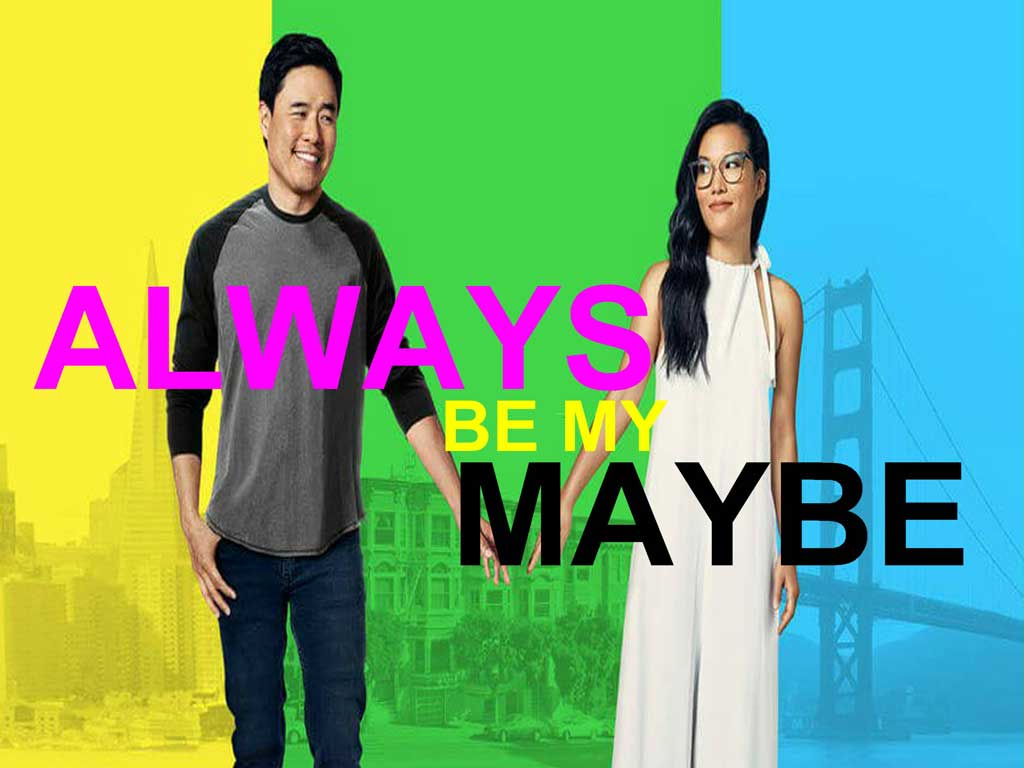 Storyline
This story scroll around two childhood friend "Marcus and Sasha" who are loving each other from their college time and also the date, but now the situation is different where now Sasha is a celebrity chef whereas Marcus is a normal guy who joins his father business of repairing the Air conditioner, after college the twist comes in their life when they met again after sixteen-year sasha return from Los Angels to San Francisco, where you can observe that Sasha is a confident girl and Marcus is a reserve and serious natured person one reason behind it could be losing his mother and not doing such satisfying work. During the watch, this movie may be sometimes you think that is not weird but a few later you smile on scenes of the movie which is a little romantic and comedian. When they met again their old feelings and emotion wake up for each other and both want to date again.
Many things in the movie which is difficult to understand like the parents of Sasha and her Boyfriend.
What you can Enjoy in this Movie?
You enjoy the things that happen in between basically their chemistry means a new taste of relationship in this movie,
and their expressions especially Sasha has good expressions who makes you laugh and on other hand, the Marcus is a serious nature person but he is also a reason of smile on audience faces and the parents of Sasha also give the doses of comedy.
Characters
Ali Wong as "Sasha Tran" she's a cooking lover from her childhood and lastly become a famous chef in America and when she returned from America to …. She met her childhood friend Marcus.
 Randall Park as "Marcus"   his a revered guy who work In his father's business he looks very serious in the movie and love Sasha from his college time and also date her. Marcus was a cool guy in his college time but now he fully changes since he lost her mother and become a responsible son for his father take care of him.
Susan Park as "Judy Kim" A supporting character who teaches cooking and the use of scissors for various use to Sasha.
Keanu Reeves is the Current boyfriend of Sasha.
These characters will give you a smile with surety so about more watch the Comedy Movies on Netflix.
5. Sleepover
This is a comedy-action American movie directed by Trish Sie, full of family fun you can enjoy in It, here you can see the children rescue their parents which is interesting to watch and more interesting fact is about the mother who was a thief about fifteen years year ago and this thing brings a twist in the movie but what is that for knew you have to watch Comedy Movies on Netflix.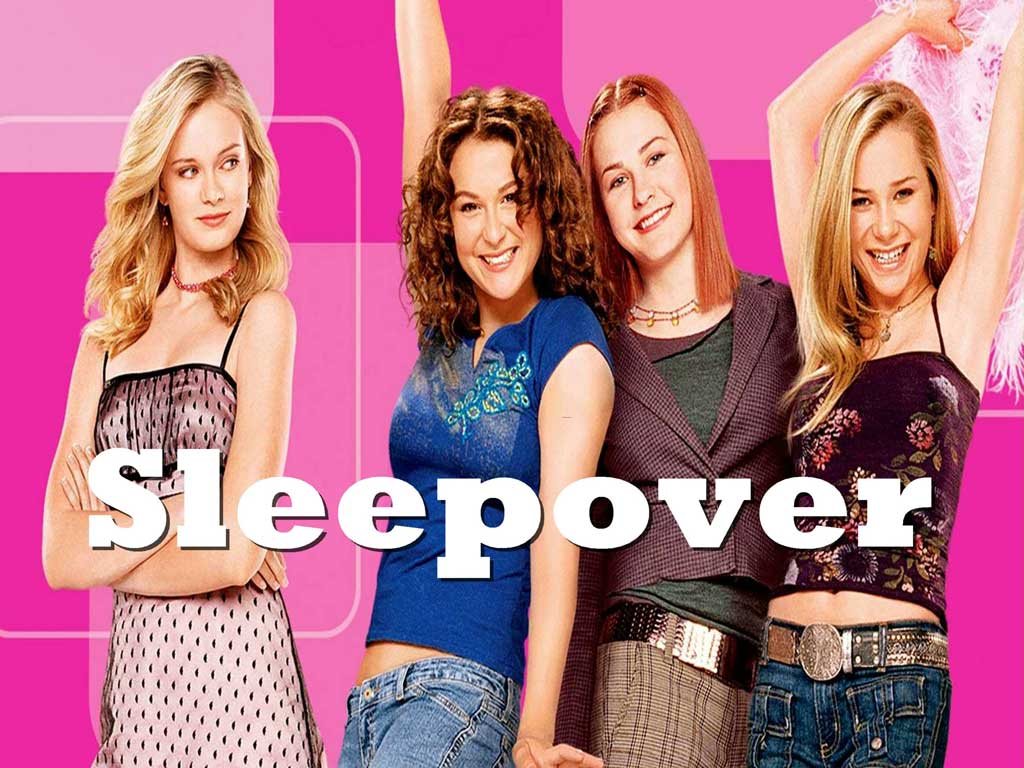 "What if your parents are kidnapped and your mother's secret is revealed to you''
"What if you can see your mom's warrior form which can be said mom will turn into a Bomb for bad people because she fights with them.
"Here you will see a banged-up form of a mother who protects her children and the children will get shocked after seen the fight of their mom which is really cool in this movie"
This story starts with a fifteen-year-old girl Clancy who is a violin player lover and her family where she has a younger brother her father and mother, her brother is a self-loving person and her mother is a little strict by nature movie takes the twist when two kidnappers kidnap her parents at one night.
This is so interesting movie you can choose it as a Comedy movie on Netflix.
Characters
When we have come on characters then we talk about those actors who look very good in their roles and play them with equal vigor.
Sadie Stanley is Clancy who is a teen in the movie and violin player and this is her dream to play violin on a big platform.
Malin Akerman as Margot as the mother of Clancy, her secrets reveal in front of her children.
Maxwell Simkins as Kevin in the movie is the brother of Clancy.
Ken Marino as Ron.
Who is the father of Clancy in the Movie?
And many more character you find in the movie who makes it an awesome movie every actor play their character well you must Have to watch it with your family also.
6. Love Birds
This is an American romantic comedy movie directed by Michael Showalter. This movie about a couple who date each other for four years they were happy with each other but after some time of relations the relationship status but after some time, their relation starts going bad after a few years, there seems to be misunderstood between the two.
The movie starts with a cute couple Leilani and Jibran this is shown like a perfect and romantic couple but after a lot of problems in their relation, they think about ending the relationship at the same time the movie takes a twist when their car has an accident of a cyclist.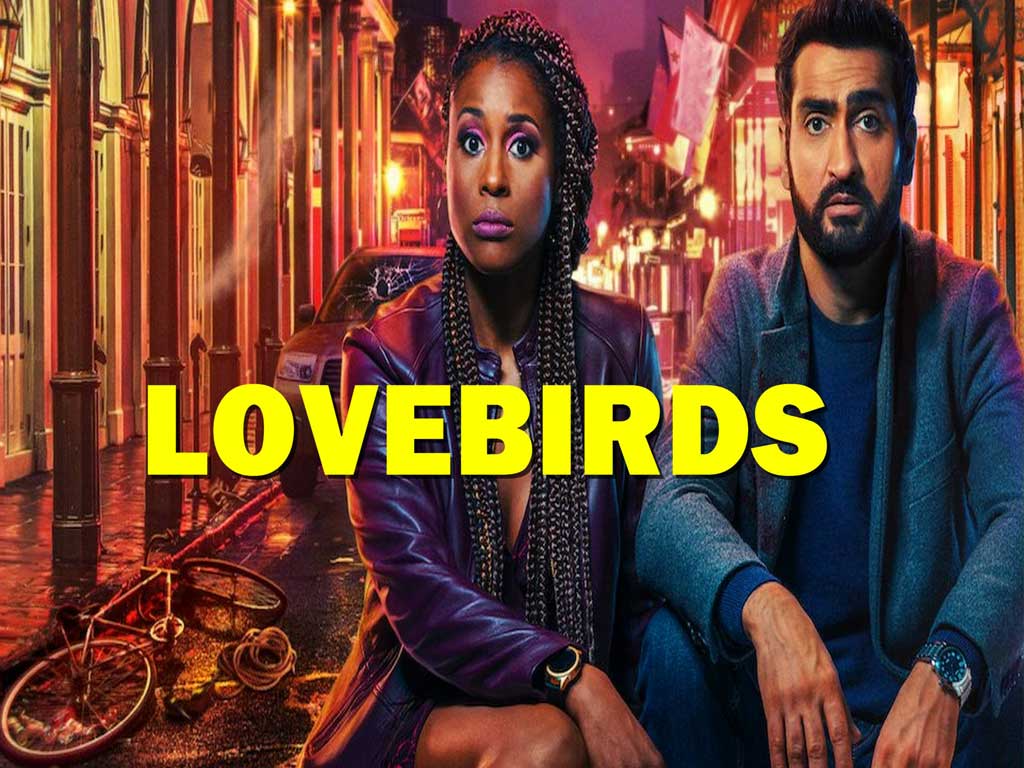 And that the main point of the movie where this turn into a comedian movie here some funny incidents come in their life when they run after hitting the bicycle but what is that twist for that you have to watch the movie love birds which is interesting to see their chemistry.
Characters
KumailNanjiani as Jibran
Issa Rae as Leilana 
Both did very well in their character and makes this movie fantastic and their chemistry is very cute in the movie you definitely enjoy it because here you find Romance of a perfect couple and comedy dose for the smile.
These two are going to make you laugh as a cute couple, then search Love Birds Comedy Movies on Netflix.
7. The Wrong Missy
An American romantic comedy movie, directed by Tyler Spindle. "firstly I want to give all credit of comedy to Lauren Lepcus means she is the salt of the movie who perform her role in a beyond level and, she is the back of the movie because she is the reason for audience laugh so this movie is a very good choice for a comedian movie if you are searching in Netflix then this is best you can choose it blindly, and the Expressions of Missy Have a beyond the level of craziness".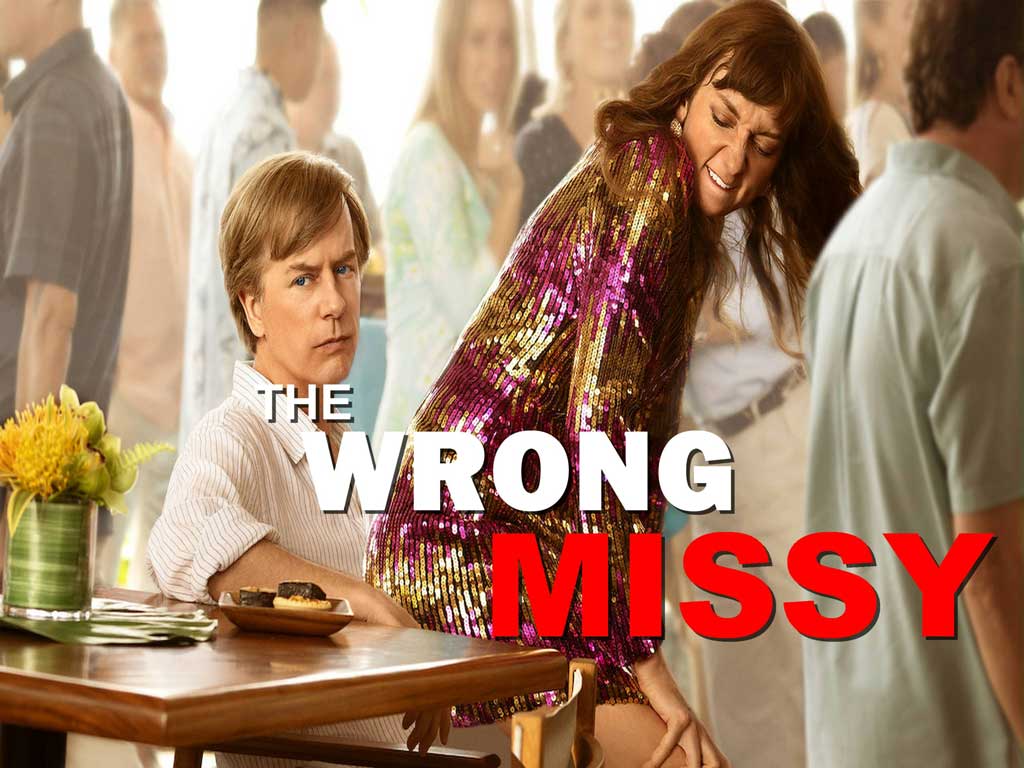 Storyline– Story about total fun for you,
The story starts with a funny scene where you can't stop yourself to laugh because the problem is there is a blind date between Missy and Tim and the whole story scroll around them, but Tim doesn't want to meet Missy again because when they met first Tim face an embarrassing situation which is really funny and a laughing moment for the audience and finally starting of the movie is good.
So Tim and Missy have totally opposite personality Missy is a loud nature girl who didn't think before telling anything she says what she wants not to matter who is there or not in front or around her, on the other hand, Tim is a cool and calm nature guy who is not very loud that's why you can find there are any problems they face in their first date which Is very worst for Tim.
I recommended this to adults because you can find the adult comedy most in the movie and also watch anybody, the movie has a typical storyline but great comedy so it can be chosen as a comedy movie and for romance.
I personally advise you if you want to search for anything good and crazy so please choose this movie because you get what you want in this film yeah another level of madness you get in its scenes.
Characters
Missy played by Lauren Lepkus who play outstanding and maybe your stomach can be a pain when you see her expressions and insane behavior In the movie, she is looking cool and hot the movie but a crazy girl who has a loud nature personality which is not matched with Tim who is her love.
And second who in the lead role is David Spade as Tim Morris who is a serious and calm nature guy and fall in love with his dream girl and want to meet her a second time but by mistake, his text for the second date send to Missy who is the very irritating girl for him.
Jackie Sandler as Jess a hot and gorgeous girl in the movie who becomes the crush of Tim And many more characters in this movie you can enjoy all because all perform well in their role.
So you can enjoy their funny chemistry in the movie.
8. The Prom
This is a Musical comedy-drama movie directed by Ryan Murphy, you get here something interesting and watchable with family if you want but I recommends watching it alone because of some adult comedy and a good choice for a comedy movie.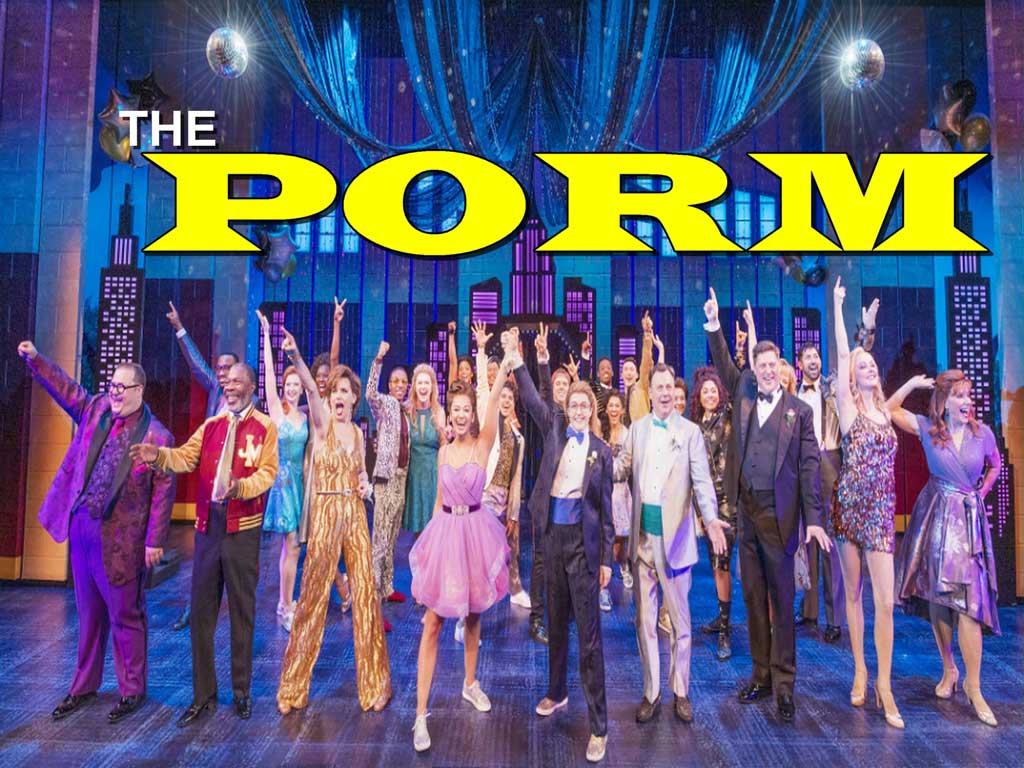 Storyline
In a comedy movie, we need only comedy and directors and producers also focus on comedy same in this movie we get not a good story but yes this is full of music, comedy, and romance between two girls "lesbian" Sloan and Alyssa. when we talk about the story there is directed present a same-sex relationship where a girl wants to go to the event with her girlfriend and for that, some starts come for her help.
Maybe you got bored with those feminist and over drama looks like old movies but you can enjoy the music and the comedy in that movie.
You can choose these Comedy Movies on Netflix for fun but not for a good movie because it is not I think you can just enjoy this.
Characters
Jo Ellen Pellman as Sloan
ArieanaDeBose as Alyssa
Nicole Kidman as Angie Dickinson
Keegan-Michael Key as Principal Hawkins
Andrew Rannells as Trent Oliver
Meryl Streep as
Dee Dee Allen
These Characters play well in their role.
So if you want only fun then you can choose it without a doubt because not a very good story it has only music and fun have these Comedy Movies on Netflix.
9. Holidate
this is an American romantic comedy that may be good for you if you are also single and pressured for mingling with a partner, yeah this movie reflects the condition of two singles who are happy or not so in their single life, movie directed by John Whiteshell he presents this movie beautifully and also present the pain of a single not pain but yeah their boring life and also show the family pressure.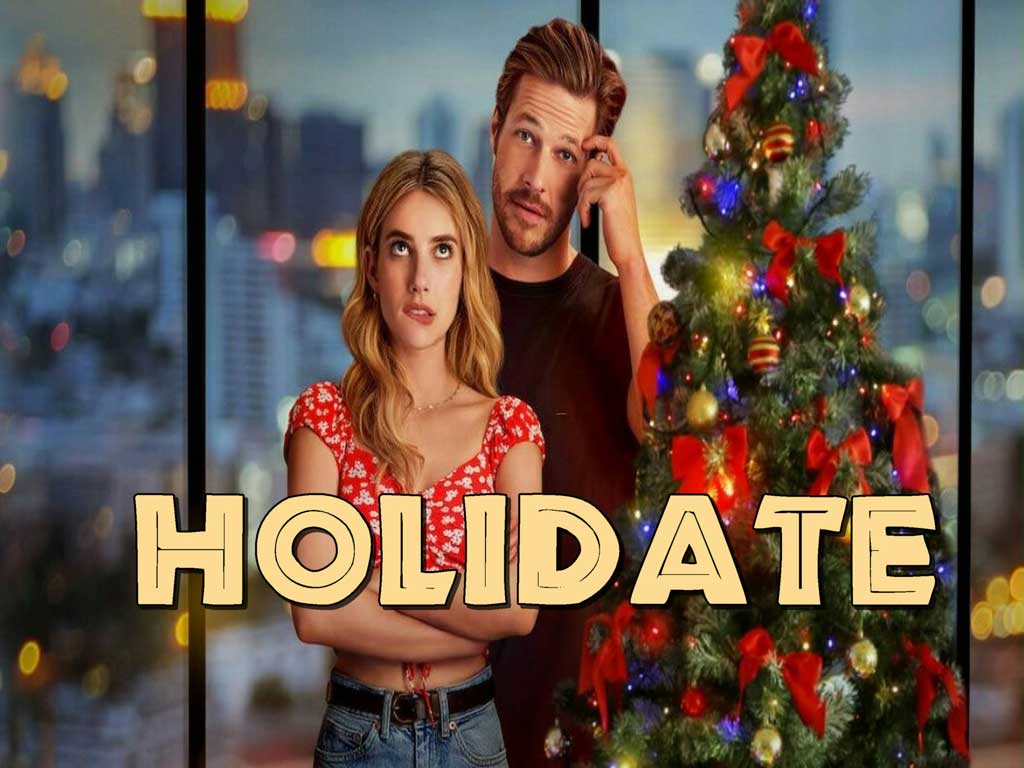 Storyline– our story starts with a girl Sloan who is purely single now because she broke up with a guy recently and hate holidays but her mom always put pressure on her for being in a relationship she wants that her will mingle with New Man, and a boy Jackson is also single and he is also pressurized by his family for a relationship but they don't want to date anyone but their parents want they go with anyone on their holidays so a twist comes in their life when they met and plan for a date for their holiday. Jackson and Sloan decided to become his "holiday" for each other means "who only date for holiday" on some conditions like they will not get intimate and he doesn't touch her because of it Sloan Accept his offer and go with him for a holy date where they enjoy themselves and enjoy each other's company and as another movie both girl and boy start like to each other personally fall in love for each other but cannot explain their feelings for each other but later they confess their love for each other that's mean they become each other perfect plus-one and, This movie has Romance, Comedy, drama and many more things that are why you can choose it for your smile in Netflix it is a good movie you can watch it with your family and also recommend to your friend.
Characters
Emma Roberts as Sloan is a girl who faces recently a break with her boyfriend and doesn't want to date any person but she forced by her mother to date anyone for holidays but Sloan doesn't like holidays.
Luke Bracey as Jackson in the movie is an Australian golfer and becomes a partner for Emma for a holiday date.
They not expect any love from each other and do not want to become a real love because both disturbed and experienced their bad relations but later both fall in love unexpectedly.
So this movie definitely entertains select it for your enjoyment.
10. Spenser Confidential
This is a Comedy action movie and the best choice for comedy movie if you want action with comedy then it is best, directed by Peter Berg he did really good work as he has always done by making awesome action movies in this movie he chooses a unique content .story tells about an inspector but unfortunately, he is not now and arrested by police but he free from prison now.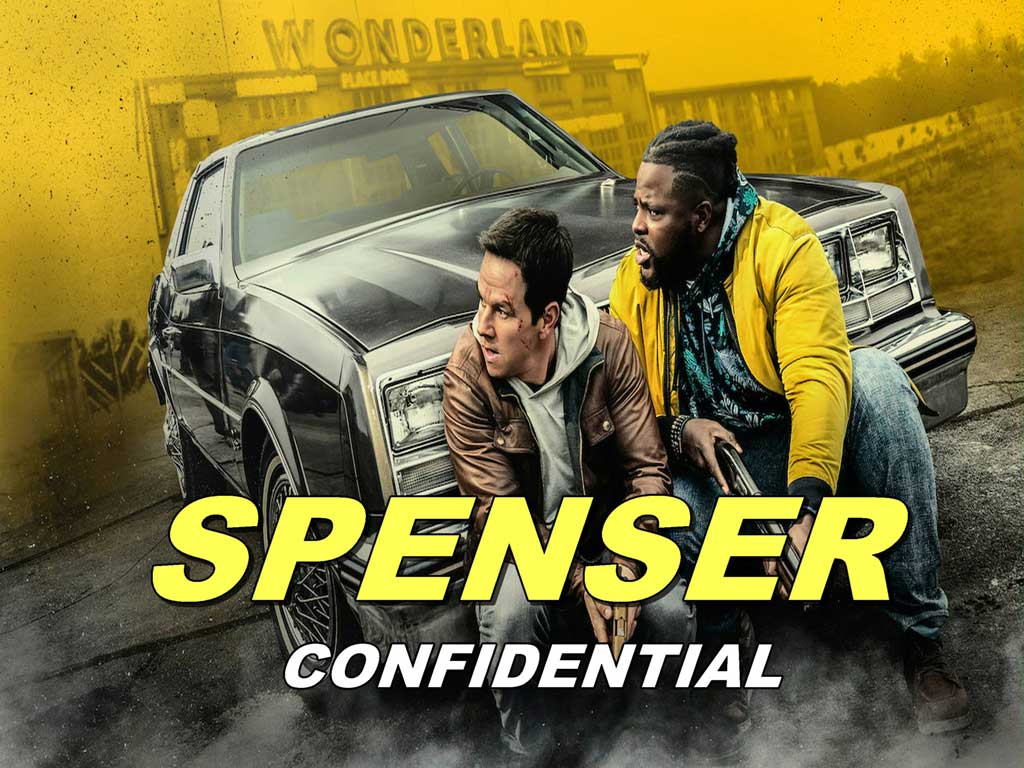 This movie based on the novel Wonderland by Ace Atkins.
Storyline
This story about a former police officer Spenserwho arrested because while he investigating a case, he would involve himself in this case too much that he would raise his hand over his senior officer and this is the reason why he gets arrested but later he free from the prison and went to his friend's henry house instead of his girlfriend house.
But What is interesting about the movie?
The interesting fact is that the Spenseragain investigate that murder case which he left in mid and arrested but this time he investigates the same case as a normal Man, now what things he faces during the investigation that things going to be the reason for Excitement and fun.
It is a good and one-time watch movie for your entertainment you will not get bored during watch this.
Characters 
Mark Wahlberg as Spenser, who is a former police officer but arresting by police for his misbehave with a senior officer now he is free from prison and wants to reinvestigate a murder case .mark play his role in a good way and perfectly not more dramatic and whole movie scroll around him and his friend Henry who's the house he stays after free.
Alan Arkin is Henry friend of Mark's.
Winston Duke a Hawk who is Roommate of Spenser in his friend Henry's house.
IlizaShlesinger as Cissy Davis girl friend of Spenser but he is irritated with her.
So these all movies we suggest for Comedy Movies on Netflix some have romance and some have action plus comedy you can choose according to your choice only on Netflix.