As We Know Netflix is a world popular Entertainment treasure and  When we talk about entertainment The Netflix is one of the best ways to entertain nowadays if we talking about entertainment then the first thing will come in our mind The  Movies, and videos then other jokes and traveling, today people like to play video on their cell phones and Netflix is one of the better and best options for watching a movie and series.
Netflix gives you entertainment In a wide range with movies, series, video, Tv shows, etc these all services give by Netflix for your entertainment online basically it is an online service, in today's time it helps to make your life exciting.
Entertainment is not only a Hobby that also Becomes a need of today's Generation
Netflix Movies take the top number in the list of Entertainment and today here in this article we discussed some of the best movies of Netflix,
Netflix Movies where we get Drama, Emotions, love, romance, comedy and one of the best thing Action some people like drama some romance and action means all things in some hour package and this the reason the movies one of the best ways to entertain to anybody.
And if you are a movie lover, then keep your eyes on it and take a little knowledge of what your next movie should be on Netflix because here you can find your future favorite movie.
Read Also:-  Movies with Important Places to Visit in India
The Best Ten Movies of Netflix don't miss to Watch
Let's get start
1.The Old Guard
An Action package on Netflix one of the best movie of the year, released on 10 July 2020 on Netflix most people like it as an action movie, can say this movie beyond the death where some warriors protect the humans from negative energies which makes it a package of action with some emotional side of life.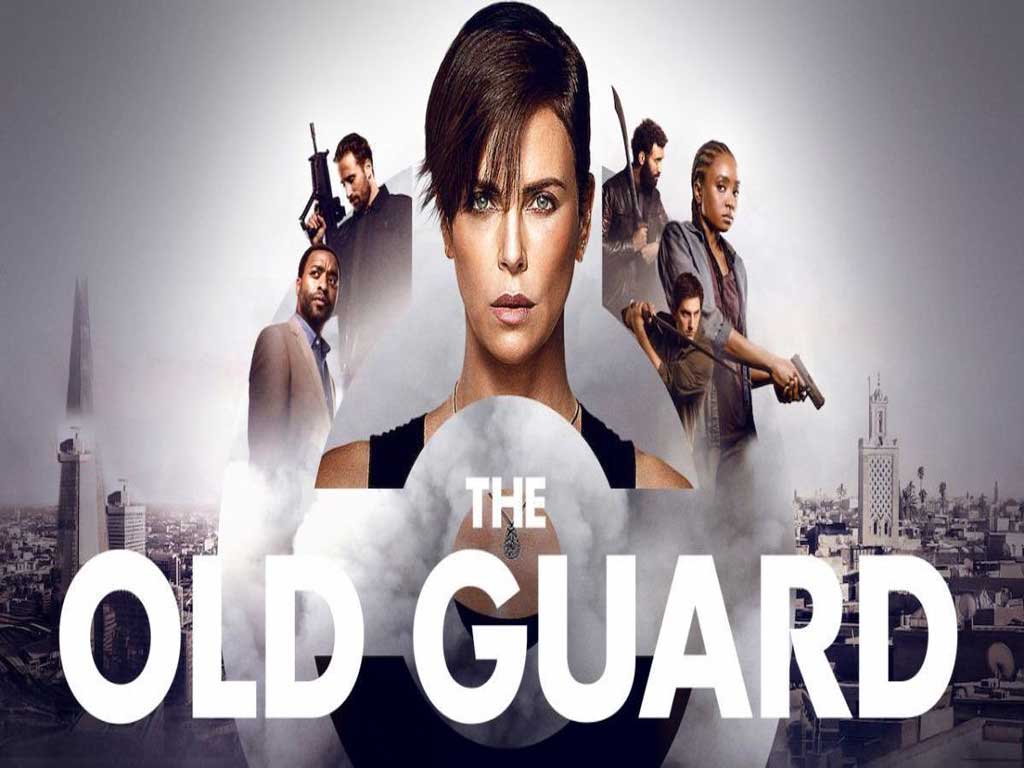 Running Time – 2hr 5m
Maybe you watch many action movie about the different type of superhero who fights for the safety of humans with natural superpower then why you should take interest in the same storyline but believe this movie is different from others directors and producer try to be unique and unique you find when you watch a movie on Netflix.
Here we can notice if a human not dead then they how can live with this truth that he or she cannot be dead they live always for only a purpose that is the safety of humanity.
Storyline – About some warriors who fight for freedom and protect humanity with a  great living power that means they never die.
Characters –  Charlize Theron, KiKi Layne, Matthias Schoenaerts, Marwan Kenzari, Luca Marinelli, Harry Melling, Van Veronica Ngo, and Chiwetel Ejiofor and team.
Charlize Theron plays the lead role and gives her best. You can see Charlize Theron as a warrior in this movie as the oldest and high skilled warrior name Andy.
You Experienced a unique journey with Andy (Charlize Theron)  who give her best by playing the lead role in this adventures movie, she leads a group of immortal warriors in Gina Bythewood's fresh take on the superhero and all, most of the secrets hide in it which create great suspense in the movie
Andy (Charlize Theron ) attempt many operations with other warriors ( with  5 other casts playing a lead role within her as warriors like her).
Director
Gina Prince  Bythewood director of The old guard break the record on Netflix, she is very talented in her work she wants to show the talent of the woman in an action movie because she said that "It is a sad truth in our business that women are rarely allowed to work on big action film .but every one of these women proved how wrong our world is. they helped elevate the film." she is breaking the shield as a female black director. she also directs the movies like Beyond the Lights, Love & basketball, The secrets life of Bees.
Producer
David Elison, film mainly produced by David Elison and related name for producer Dana Goldberg, Charlize Theron ( Andy in the movie ), A.J. Dix, Beth Kono, Marc Evans.
Here you can see the historic place use for the historic feel.
Read Also:- Effective Lifestyle Changes for Better Health for Males and
The Storyline inspired by
Directly inspired by a novel  "The Old Guard" by General Douglas MacArthur no April 19, !951 written by Greg Rucka.
Film Place
Only in two countries England and Morocco,
Immortals warriors who run this movie by playing the superfluous character, Andy ( Charlize Theron who lead this group with her experience because she is one of the old warriors among them ), Nile  Freeman  (Kiki Layne she joins the group as a new member In the movie for saving the world you can see a bond between two female warriors in this movie ), Nicky ( Luca Marina ), Booker (Matthias Schoenaert), Joe  (Marwan Kenzari), Quynh  (Van Veronica better chemistry with Andy you see it In the movie ), Steven Merrick (Herry meiling a bad guy or the villain in the movie in Netflix), here you can watch the chemistry between Joe and  Nicky, yeah its seems to be cool.
Here you enjoy and realize the difficult and adventurous life of some Immortals warriors and what if they lost their immortality all things with a double dose of action you get here.
2. The Half of It
The story of a teenage 17-year-old girl (Ellie chu) and we know all this age of every is harder and soft there are many things new and curiosities for us here in this age of life we cannot deal with everybody at all the time some have a lot of patients and some not have some feel like different and live in only there world without interacting to anyone Allie is a cool girl here cool means she does not mind any other business she lives in a place which far away from the other she is a great student and done work for everyone work means homework here because she is a schoolgirl ( didn't have a time for other people or feel need).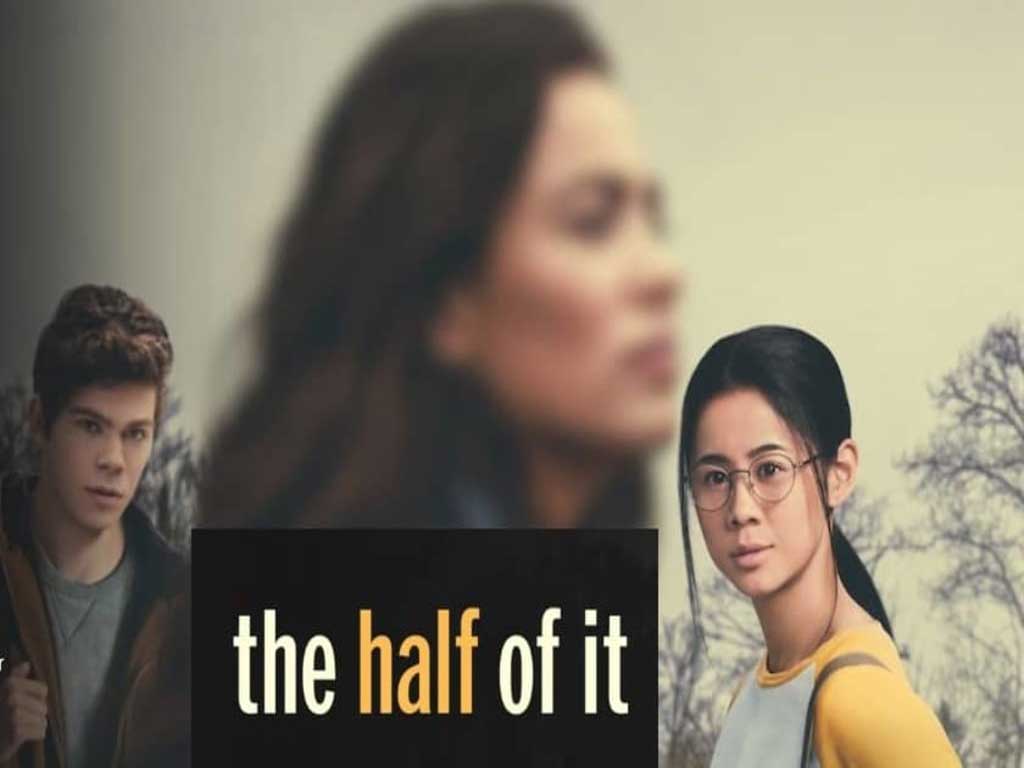 Running Time- 1hr44m
It is a story about her love, her emotions, her need. She is not very smart not very friendly ( friendless student ) in the movie but smart one and she's living in a remote town Squamish with her widower father and perform her duties in a railway station as a signalman and do homework of her fellow student for some rupees this movie reflects a meaning of true love not love about looks and attraction only about understanding between two people (teenagers) it touches your heart is based on a unique love story in Netflix.
Characters
There are three main characters in the movie and a full movie scroll around them about attraction, feelings, and love.
Leah Lewis ( "Ellie Chu" a girl with a brain and emotional character)
Daniel Diemer ("Paul Munskey" student of the same school where Ellie also a student and a basketball player his fall in love with Aster)
Alexxis Lemire "Aster Flores" can say a most beautiful girl already date a rich  guy Rid she also a student in the same school where Ellie and paul)
A twist here when Ellie chu write love letters for Aster in behalf of paul but here you can notice one thing that Ellie also like the Aster and write the letters to Aster with her feeling but Aster take them all with a misunderstanding that these letters written by paul.
These things create a huge misunderstanding and a love triangle among them who not very close, friend.
Well, the full story I did not explain here only recommends that you can watch it and make a next-level view of love In your eyes.
If we talk about enjoyment in this movie so it is very good all characters (Ellie, Aster, and paul) play a best in their character all awesome about the acting m you are lost yourself in the screen when you watch it with a deep feeling, you get here some humorous things and the very special emotions and feel in End.
Director and Writer
Alice Wu an American Film Director gives a great example of a unique love in this movie which forces you to see love with a next feel and view.
this is a beautiful story about a 17-year girl Ellie she's who has a feeling for another beautiful girl in school Aster, she is a little shy in nature but smart at work which cannot be explained easily but it is a good movie to must-watch. we can say not a very romantic but emotional and touchy movie if you are a teenager you can watch it with your parents also it touches your heart.
3. 365 Days
An Italian polish erotic  Dramatic and Romantic 2020 movie, here you can feel an extraordinary love when a gangster (Massimo ) falls in love with a  beautiful girl at first sight based on a novel of the same name 365 days.
Running Time- 1hr56m
In starting of the movie Massimo lost his father he belongs to a mafia family and the gorgeous actress Laura ( Anna Maria Sieklucka) a sales Director, and what we can accept from a gangster yes it is kidnapping.
A banging twist in the movie comes when Massimo kidnaps her for 365 days until she falls in love with him and this reflects reflect the movie's main title 365 days.
Characters
Don Massimo's role played by Michele Morrone.
Lora Biel's role play by Anna Maria both actor perform best in their role who is already disturbed in a  sad relationship with her boyfriend Martin who didn't care about her then her life twisted come in her life when Massimo enters in her life as a crazy lover who is a gangster but lastly after many complications she successfully falls in love with him.
Only these two characters playing the lead role because of the whole story scroll around them.
you get a lot of romance, emotions, action relationships status in this movie that how a normal kind of girl falls in love with a Don(Gangster) because of his great patient and respectful nature towards her.
lastly, you can see an amazing relationship between both a normal kind of girl and a gangster it literally amazing to see them with a deep romance and emotions.
This movie has a suspensive ending.
Director & Producer
This Romantic movie directed by  Barbara Białowąs and Tomasz Mandes
and produced by Tomasz Mandes, Ewa Lewandowska, Maciej Kowalski.
If we discuss the conclusion about the movie so that is a super romantic movie based on a unique story, basically it is not right that kidnap anyone and force for love but a good side of that Gangster Massiomo also show here, but in short, a wrong message spread from it in the public, better that we watch it as a movie only because it is made based on entertainment.
4. Extraction
If you are an Action lover then this movie is perfect for you, you can feel the action and fight with your favorite Chris Hemsworth here you can watch a journey of a father and his son and Taylor you will know about this by watching the movie.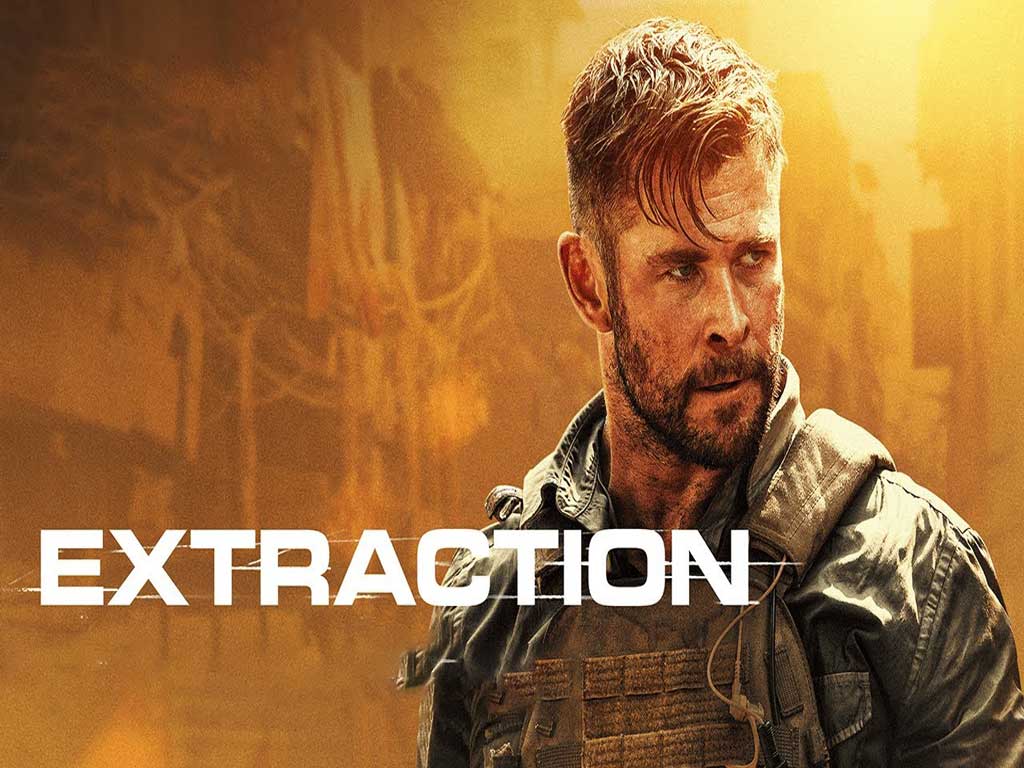 Running Time – 1h 57m
You experienced that how a father rescues a son from criminals.
Directors and Producer
Extraction is an action thriller movie directed by Sam Hargrave write by Joe Russo, Ande parks  (based on the graphic novel "Ciudad"), Anthony Russo, Fernando Leon Gonzalez .this movie full of action (fight every time against the criminals and also you find some emotions in this).
Produced by Joe Russo Anthony, Russo Mike Larocca, Chris Hemsworth, Eric Gitter, Peter Schwern.
Characters
This movie has different kind of characters with a different personality,
Main actor, Chris Hemsworth as "Tyler Rake" his a former SASR operator turned black ops Mercenary,
Rudraksha Jaiswal as Ovi Mahajan son of Saju Rav.
Randeep Hooda as saju Rav who is a former Para (Special force ).
Priyanshu Painyuli as a criminal (drug lord) playing a negative role as a kidnapper of Ovi Mahajan.
This is a little information we shared with you but that can be enjoyed only by watching the film.
One bad thing about it is that it is full of blood and blood by cause of it this movie rated R by the MPAA (motion picture association of America ) for strong bloody violence, drug use, and language, here you can see many people kill in seen of the movie which makes it fully dangerous for children and sensitive heart people that's why it rated R.
what it R rated movie?
R rated R  here R means  Restricted,
R rated movie means the movie which cannot be watched by under 17-year-old person without companying of parents it can make their mind useless because a child can be attempt the same thing that his or she watching in the movie.
by the way, this is a fantastic movie with a fabulous cast all characters are good in their character. you are lost yourself in the world of Action.
The Outpost – The outpost movie is based on a true story the title outpost reflects the story of that movie, outpost means a small military camp away from the main army it used for watching the movements of Enemy.
The name of The movie tells the whole story that here you can feel the battle which fights by some army soldiers.
Diers.
you experience the battle of the Army in this movie and battle mean action means it is a true base Action movie.
What is the main Storyline?
about some Amerian Army soldiers who are in a battle and fighting against the enemy for their country or mainly for survival because they face an attack by the enemy and they focus on surviving.
Before Attack
Before Attack some army more solid live in a basecamp sometimes is known as an outpost for analyzing the movement of the enemy as and this basecamp establish in some distance of the main army the team lives in basecamps use for the watching and as a guard against surprise attack and their outpost covered with hills on all three sides which is not good because usually outpost or basecamp establish on the top of the hill for monitoring the situation and this is the weak point of the army where an attack by the enemy soldiers in response to which soldiers also have to attack.
Most of the seen of the movie based on the battle and of a few soldiers against the some of 400 Taliban solider who attack them from the top of the hills and  53 US soldier defend herself from the ground but at the last, the commander of the army unit defend the outpost from the Talibani soldiers by put the confidence in their Army soldiers and win the battle by safe the outpost from more than 300 Taliban enemies that's why this battle convert into a movie because it is an inspiration for every person, must watch it.
Based on
This movie based on the real battle of 2009  "Battle of Kamdesh" and on a book the Outpost "An untold story of American Valor" by Jake Tapper which written on the base of this battle,  when more than 300 Taliban Attacked 54 US troops, plus their Afghan and Latvian colleagues, this is a difficult position for the outpost which is brought in the screen as a movie by the director Rod Lurie and the movie explain and tell us the truth of a solider's difficulty means what he faces in a battle all things you can watch in this movie with patients that how some army soldiers fight against the large power of the enemy,  we can say this is the most heroic battle of Afghanistan War you can observe the Manpower in this movie.
if you want to know that how they win this battle of surviving you must watch the movie.
Characters
Scott Eastwood, Caleb Landry Jones, Orlando Bloom, Jack Kesy, Cory Hardrict, Milo Gibson, Jacob Scipio, and Taylor John Smith. all give their best and realistic performance.
5. The Christmas Chronicles 2
Christmas this word bell rings in our ear and the second name of enjoyment for us, this festival makes our winter awesome so what about the movie related to Christmas you must watch it.
Running  Time– 1h 44m
This is a comedy adventure movie, you lost yourself and the real world during watching this movie because it brings you to another world where you enjoy the world of Santa this movie is based on the imagination which entertains you it is best for children Because especially children are very fond of Santa. this is a sequel part of The Christmas Chronicles if you watch it then this part 2 is not very difficult to understand for you.
Storyline
As we discussed above it is based on imagination so the story is there is always okay in Santa's world but the movie takes a twist when a troublemaker creates problems for them who want to end that festival of Santa's for children.
Characters
The very first "Kurt Russell" as Santa Claus in the movie and this role very suit him,
And the second lead role of Mrs. Santa in this movie is a good point for the sequel, "Goldie Hawn" very sweet role-playing by a beautiful actress goldie Hawn as a Mrs. Santa. they show they are the one the best couple in Entertainment world Because both of them once again proved their relationship's chemistry in this cute movie full of adventure and comedy movie
The best part of kids who play their role sincerely and feel this awesome movie with excitement and give life to the movie
Kate Pierce "Darby camp" she is a pre-teen pretty girl who is sad in family Christmas with her mom clarie "Kimberley Williams – paisley" and her mom's new boyfriend.
Teddy Pierce "Judeh Lewis" who is Kate's brother
Doug Pierce "Sunny Suljic"
Belsnickel " Julian Dennison" playing a role of a bad kid and key villain of the Christmas chronicles 2, want to end Santa's power and this fest forever.
these all characters give life to the imagination of director and producer what can be wonder then these types of the movie on Christmas eve.
Director and Producer
Chirs Columbas direct this awesome movie and produced by  Kurt Russell, Chris Columbus, Mark Radcliffe, Michael Barnathan.
you can enjoy this movie it has amazingly seen which you and your children also can enjoy this lovely, comedy and amazing movie.
6 . Da Five Bloods
It is a 2020 American War Drama based on the Vietnam war drama movie directed by Spike Lee.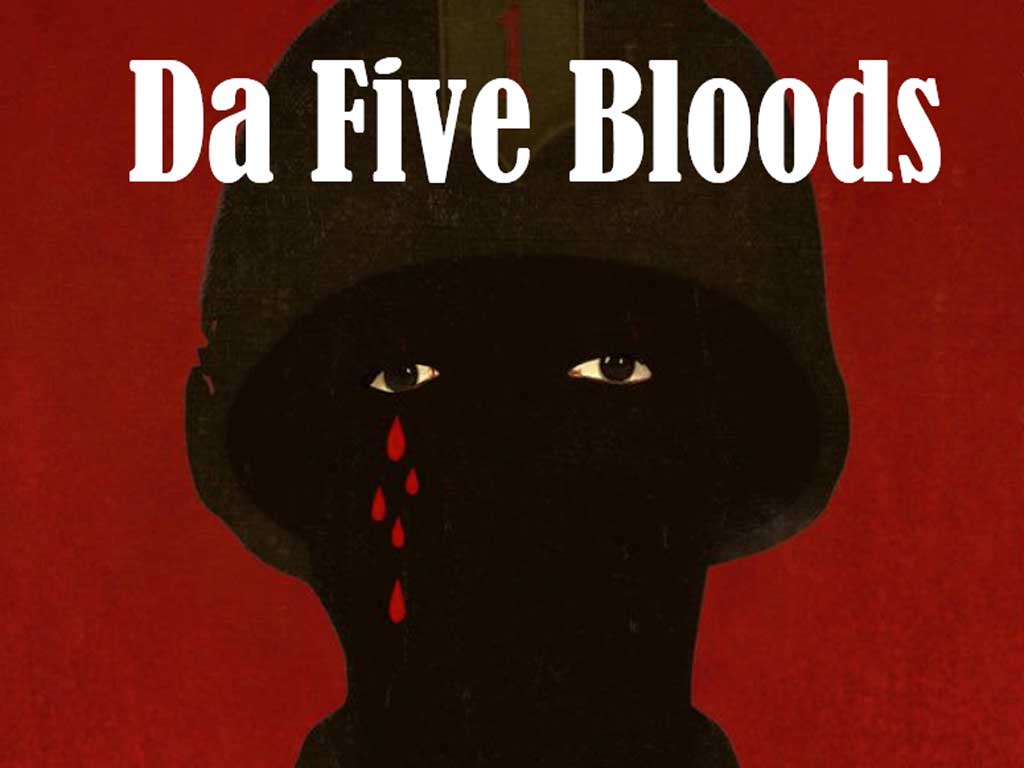 Running  Time –  2hr 36m
This story starts with four American African Vietnam War Veteran who come back to Vietnam after the many years of war but for what?  for searching the body of Their Commander and for the treasure which buried by themself and finally this is a suspense of the movie that they can found the body of commander and treasure this movie mainly focused on that thing how they spend this journey and face the types of problems and difficulties faced by them that's why the movies name Da 5 bloods here you found the bond among them in the movie full movie scroll around their mission.
Here you find Adventure, Action, suspense, and drama.
this movie also gives social messages like how people treat African Americans differently, these things reflect in the movie's first half about how African Americans fight for freedom,  equality, and justice at that time for themselves in detail.
you lost yourself in the time of 1960 during watch it  ( use cinematographic for sixties century for war feel  ) and also use the modern feature which makes this movie realistic, you feel awesome when you watch this movie.
and the characters of the movie give life to the movie by their outstanding performance,
Characters
Chadwick Boseman ("Stormin" a young commander In the movie   (he did it best as he has done every role always ) yes now all miss him because Chadwick is a real actor his acting is over the top and another actor also done their best in the movie.
The four stars in this movie whose journey is mainly shown in it who return to the battleground to find their head body and the treasure of gold bars.
Delroy Lindo ("paul" a brave soldier)
Jonathan Majors  ("David" also a brave soldier)
Norm Levis ("Eddie" financially strong in the group)
Isiah Whitlook Jr.  (Melvin one of them)
These movies show a team of Brave African American soldier and other issues of society this movie is an action, emotional and motivational messenger for the Public of America you must watch it brings you to another world of war and tells things maybe you don't know about
This movie was directed, written, and produced by the American film director Spike Lee.
7. I m thinking of Ending Things
A 2020 psychological fantasy movie directed by CharlieKaufman.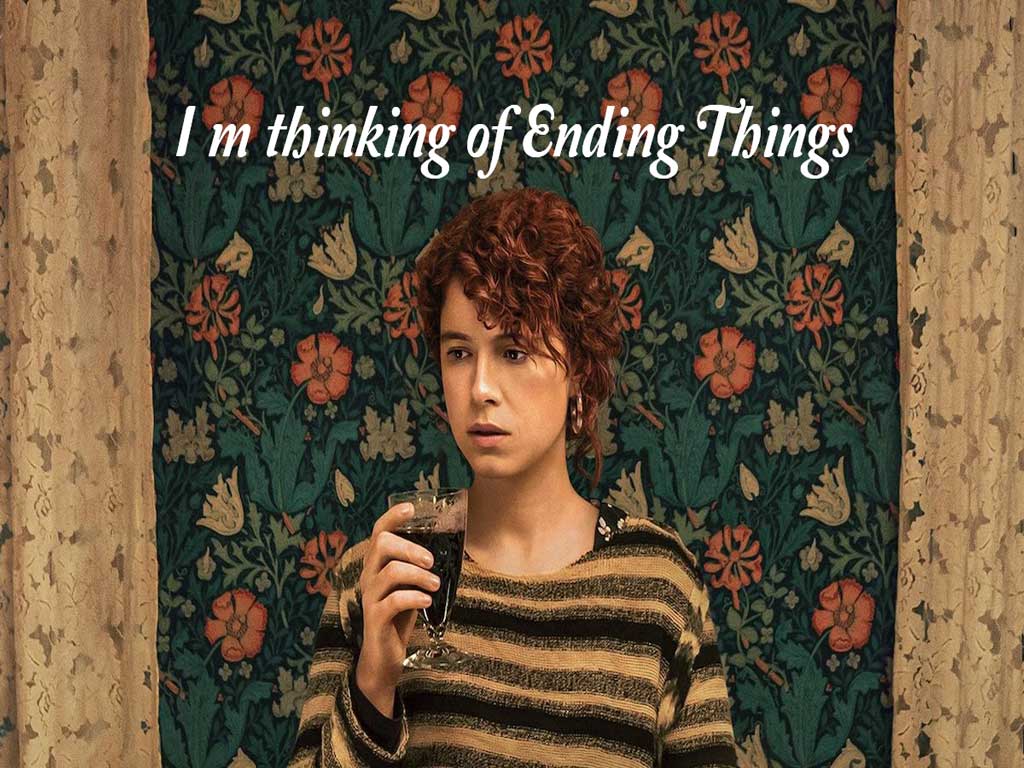 Running time- 2hr 14m
Inspired by
This movie was directly inspired by a novel same name "I m thinking of Ending things"  by Lain Raid and star Jessie Buckley, Jesse Plemons, Toni Collette, and David Thewlis.
like the name this movie also interesting but horror may be turning your head or confusing your mind once you can get not caught the storyline perfectly.
Story Line
The story starts with a girl (lousy)and lousy is a poetess, painter, as per the scenes of the movie but not clear is this that she is what exactly, she who spend time with her boyfriend (jake ) but this relationship is not run in a cool manner.
When you watch this movie you think that you are losing your mind because this is a movie which can blow your mind means you need full of suspense during watching this here many things in this is not very clear, normal and understandable but you keep watching till you don't understand whats going on in this screen the biggest confusing about time in this.
What's the meaning of the Movie Title?
here is a seen related to this movie title ( a dialogue by busy when she said to her boyfriend jake that she want to end things  of their relationship but jake take her to his home and met her with his mom and dad)
Character
Lusy (Jassie Buckley),
Jake ( Jesse Plemons who as Lusy's boyfriend),
and Jake's father and mother.
The full movie scroll around them with a high level of confusion once a time that you are can bore with it but lastly enjoy your confusion
When we watching this movie we are confused but that confusion is the real creation of the movie but you realized at the last that this is looking the only horror not an actual horror but yes this is a love story, love in the mind of jake lusi is only a character which he made in his mind because he's like her at a time.
Wait, do not put too much pressure on your mind, just enjoy this very different movie on Netflix, you will understand this movie only after watching it, and enjoy unique content.
8 . The Trial of the Chicago 7
Here is a masterpiece movie of 2020, the trial Of the Chicago 7, this is base on a real incident ( the 1968 Rights of the Chicago ) directed by Aaron Sorkin who is an American Director, Screen Writer, producer, and playwright.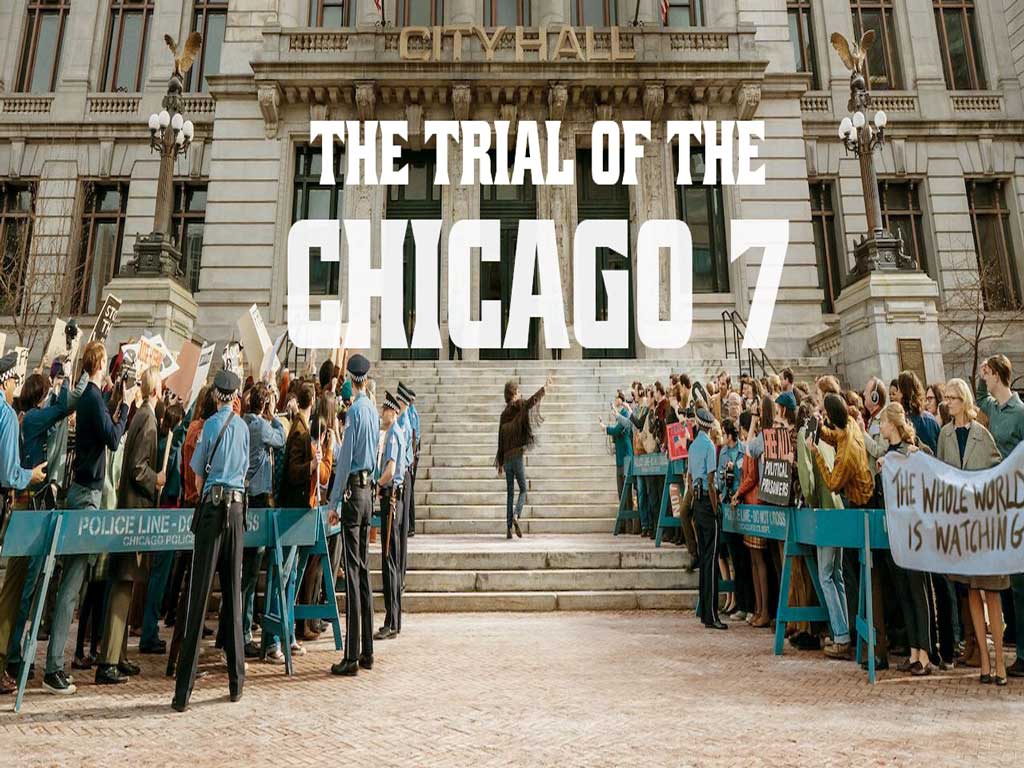 What does the title of this movie Indicate?
The title The trial Of the Chicago 7, reflects the incident of the 1968 rights of the Chicago, and 7  put light on the seven faces who play important role in this.
Storyline
As above we discussed it based on the reality of the 60s reality of Chicago so the story about the Chicago, Chicago is a city In the U.S. which incorporated on 4 March 1837. mainly The film is based on the infamous 1969 trial of seven defendants charged by the federal government with conspiracy and more, arising from the countercultural protests in Chicago at the 1968 Democratic National Convention.
This movie focuses on the seven faces and also spread a message about the black difference in the US  through a story which you can watch in the movie and many other issues related to American history.
This movie mainly focused on the democracy which the government tries to suppress.
This movie brings you to another world of politics, prostate, war, defend, protest, and many different things .all characters play very well in their role.
Easy to watch this movie if you are an American or know about the American history otherwise its difficult to understand but no matter where you are from watch it, enjoy it because it is a fabulous movie for enjoyment and you can take many knowledgeable and good or social messages from this Netflix movies.
you must watch this belive you never be disappointed about this film with the talented star cast.
Character
All character give their best performance you enjoy here the Drama, action, and comedy.
Eddie Redmayne "Torn Hayden"
Alex Sharp "Rennie Davis"
Sacha Baron Cohen "Abbie Hoffman"
Jeremy Strong "Jerry Rubin"
John Carroll Lynch "David Dellinger"
Mark Rylance "William Kunstler" and more actors here to entertain you.
9. Bulbul
This is a 2020 horror Indian Movie directed by Anvita Dutt Guptan, this movie is a mixture of Spirituality.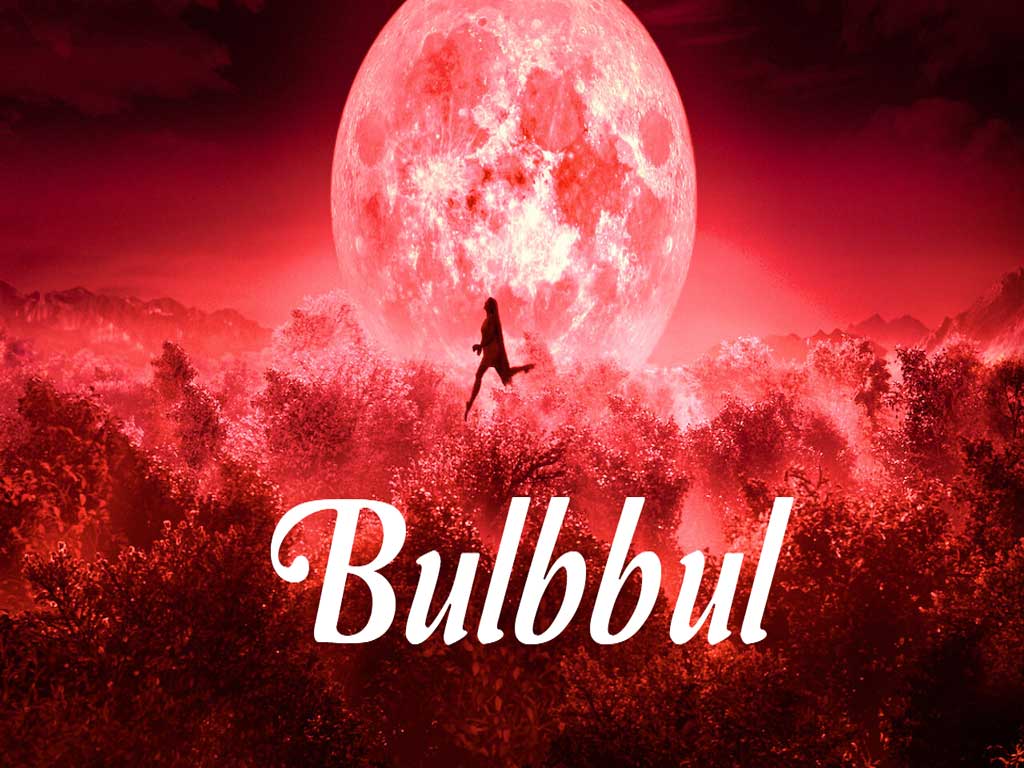 Running Time – 1 hr 34m
Storyline – This Netflix movie starts with a child marriage means it is based on the 80s century when child marriage is common. the main character bulbul married a Man name Indranil his an Eldred lord in the movie but here she was confused about the marriage with Satya (bulbul thinks that she married Satya who is her age grouped boy but this is only a misunderstanding for her )story has the suspense of lady ghost in the village with back foot who kill the Men in the village for brake your suspense must-watch bulbul.
The main thing that movie based on fear, drama, spirituality, womanpower, sexual harassment with women, and mainly revenge.
You are lost in suspense at the starting point of the Netflix movie but lastly, you can predict the story of the movie because it has a normal storyline about woman revenge from some people who destroy her life.
You can enjoy this movie with lots of suspense and fairness because the scene is awesome and every actor performs best in their role.
Characters
Bulbull "Tripati Dimri"
Indranil "Bulbul's husband" Rahul bose play this role
Satya " Bulbul's brother-in-law and best friend in her laws house perform by Avinash Tiwari
Little bulbul play by Ruchi Mahajan.
Binodini this role-playing by  Paoli Dam  who is "Mahendra's wife in the movie who is the twin of Indranil in movie" Rahul Bose play this role
Dr.Sudip who operates the bulbul foot perform by the Parambrata Chattopadhyay.
These all actors put their hundred percent in their role you must watch this movie with it definitely entertain you differently.
10. Alive
It is a South Korean zombie movie directed by Cho II –Hyung, released on 24 June 2020 in theaters and gets a better response from the audience even in the period of covid-19 and 8 September 2020 on Netflix it is basically a horror drama movie that recommended by us to watch for the movie lover.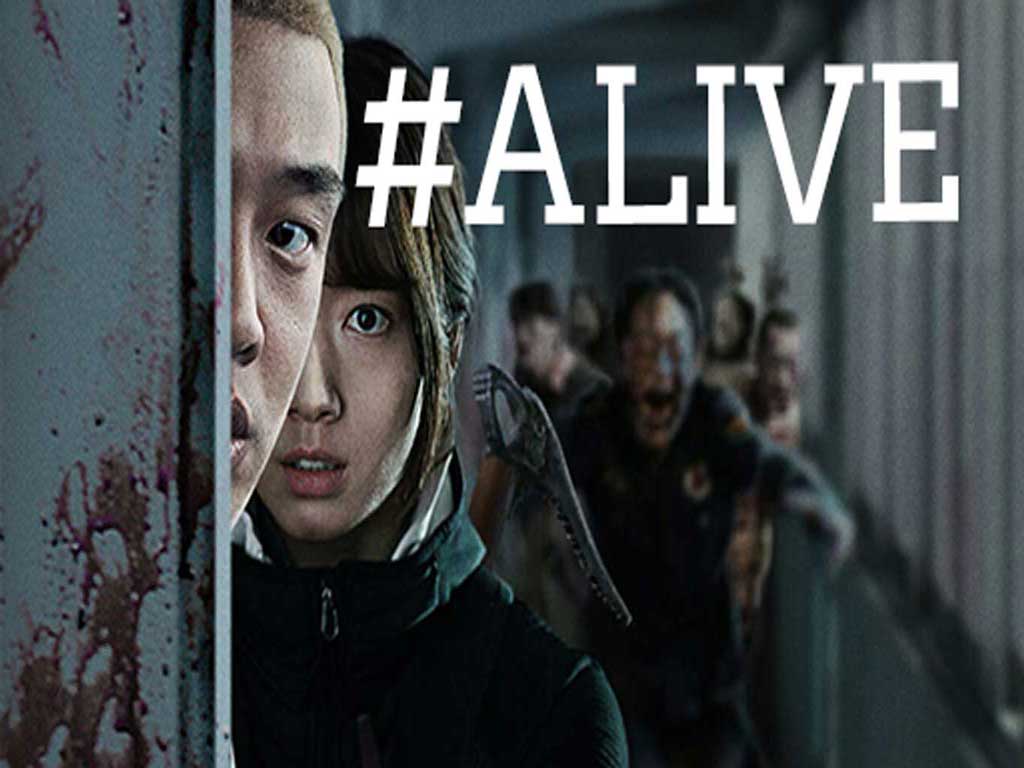 Running Time – 1hr 39m
Storyline – It is based upon a rapidly spread infection that leaves one survivor In the entire city and may this is the reason behind the Title Alive.
This story starts with a boy "Joon-woo" who lives with his family in an apartment in Seoul city, capital of South Corea.
He is a video gaming passionate in the movie and interacting with people In social sites, here the twist comes in his life in form of a virus and by cause of the virus people convert into zombies (zombie is a myth about the people who eat the other people ) when people infected and suffering fro this virus one Joon only safe in his apartment and watch the news for updatation the difficult situation is that for him he cannot go outside for food then how he can survive, other things you know in the Netflix movie in a better way.
So must watch this movie it will not disappoint you yes sometimes you feel some overdramatic and illogical things but it's a movie where you must forget about logic and other facts because it made for your entertainment and you can relate it your quarantines day in starting points of the Netflix movie.
Totally movie is awesome as and stand on your needs zombie movies is look like always real and this one of them you can search it on Netflix for entertaining yourself.
These all movies are awesome you must watch all of them if you search for something best Movie on Netflix.
Remember one thing the beauty and fact of movies cannot always suit your mind but that's not mean that movie is bad because the movie made for entertainment, motivation, emotions, and many things they have but it is on you that what you want to see so keep watching movies one the best way to put yourself in another world, the world of truth, imagination, and facts.